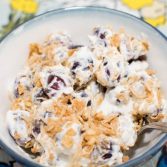 Grape Salad
My sisters make the best salads, so a couple years ago when we were assigned a salad for our family dinner I panicked. How the heck was I going to make something they'd like when they make such amazing ones?! So, I didn't even try, haha, I went in a different direction and found this salad, and it was a huge hit. We have made it quite a few times since then, but for us it's more of a dessert. You can use grape nut cereal that is flakes, or the little balls, either work. I think I prefer the balls for crunch, but this time K picked up the flakes and they work just fine too.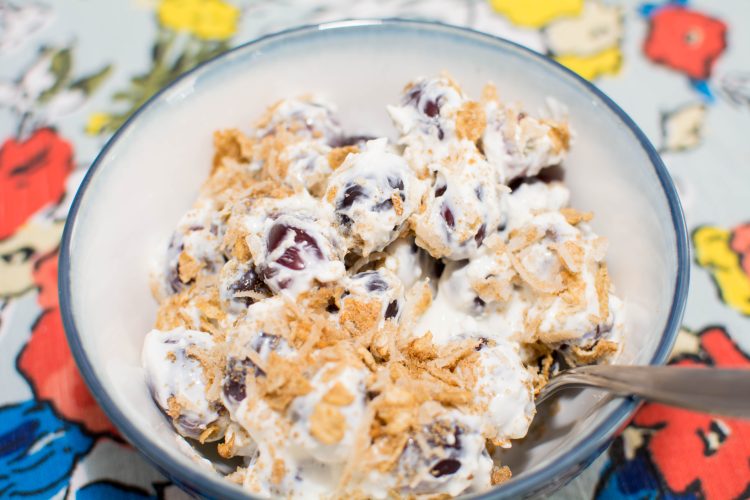 Ingredients
8 oz cream cheese, softened
1/4 - 1/3 cup sugar
1 tsp. vanilla
8 oz. sour cream
2 large bags of seedless grapes
--Topping--
1+ cup grape nuts
2/3 cup brown sugar
1/2 cup coconut flakes
Instructions
1
In a large bowl, combine cream cheese, sugar, and vanilla; beat well, then fold in sour cream.
2
Stir in grapes and spread the mixture out in a 9 X 13 glass pan. Refrigerate.
3
Immediately before serving, combine topping ingredients well and sprinkle over the grapes.
OurKindofWonderful