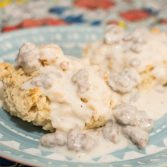 Biscuits and Gravy
Breakfast gets pretty boring around here, we usually go through the same 3 or 4 options, and that gets old fast. I try to find new breakfast ideas, but I haven't had a lot of luck, or been impressed with them lately, and neither has K. This morning I hesitantly suggested biscuits and gravy, which we've tried before, using a different recipe, and it was a disaster. These though, these were exactly what biscuits and gravy are supposed to taste like! A definite win for us.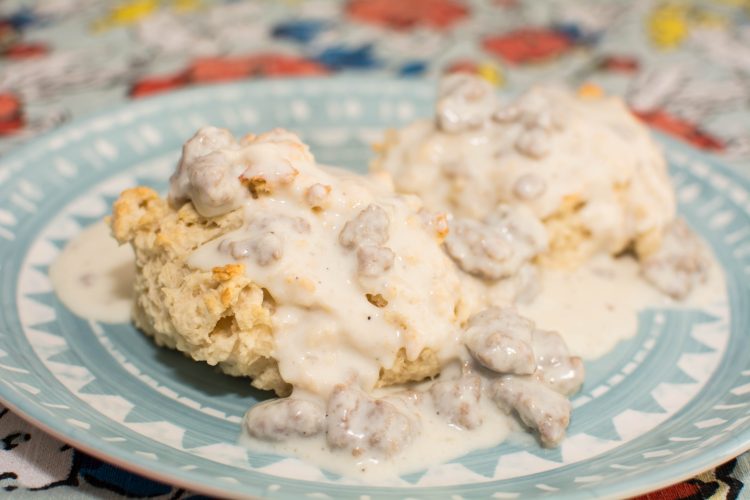 Ingredients
--Biscuits--
3 cups all-purpose flour
2 Tbsp. baking powder
1/2 tsp. salt
1-1/2 stick (3/4 cup) cold butter, cut into pieces
1-1/4 cup buttermilk
--Sausage Gravy--
1 lb. breakfast sausage (we use turkey burger sausage)
1/3 cup all-purpose flour
4 cups whole milk
1/2 tsp. salt
2 tsp. black pepper, more if you'd like
Instructions
2
Preheat oven to 400 degrees.
3
Add flour, baking powder, and salt to the bowl of a food processor (or a large bowl.) Add butter pieces and pulse until butter is completely cut into the flour mixture (or use a pastry cutter if using a bowl.) While pulsing (or stirring) drizzle in the buttermilk until dough just comes together and is no longer crumbly.
4
Drop in clumps on two baking sheets, then bake for 15-17 minutes, or until golden brown. (Optional: Brush with melted butter when biscuits first come out of the oven.)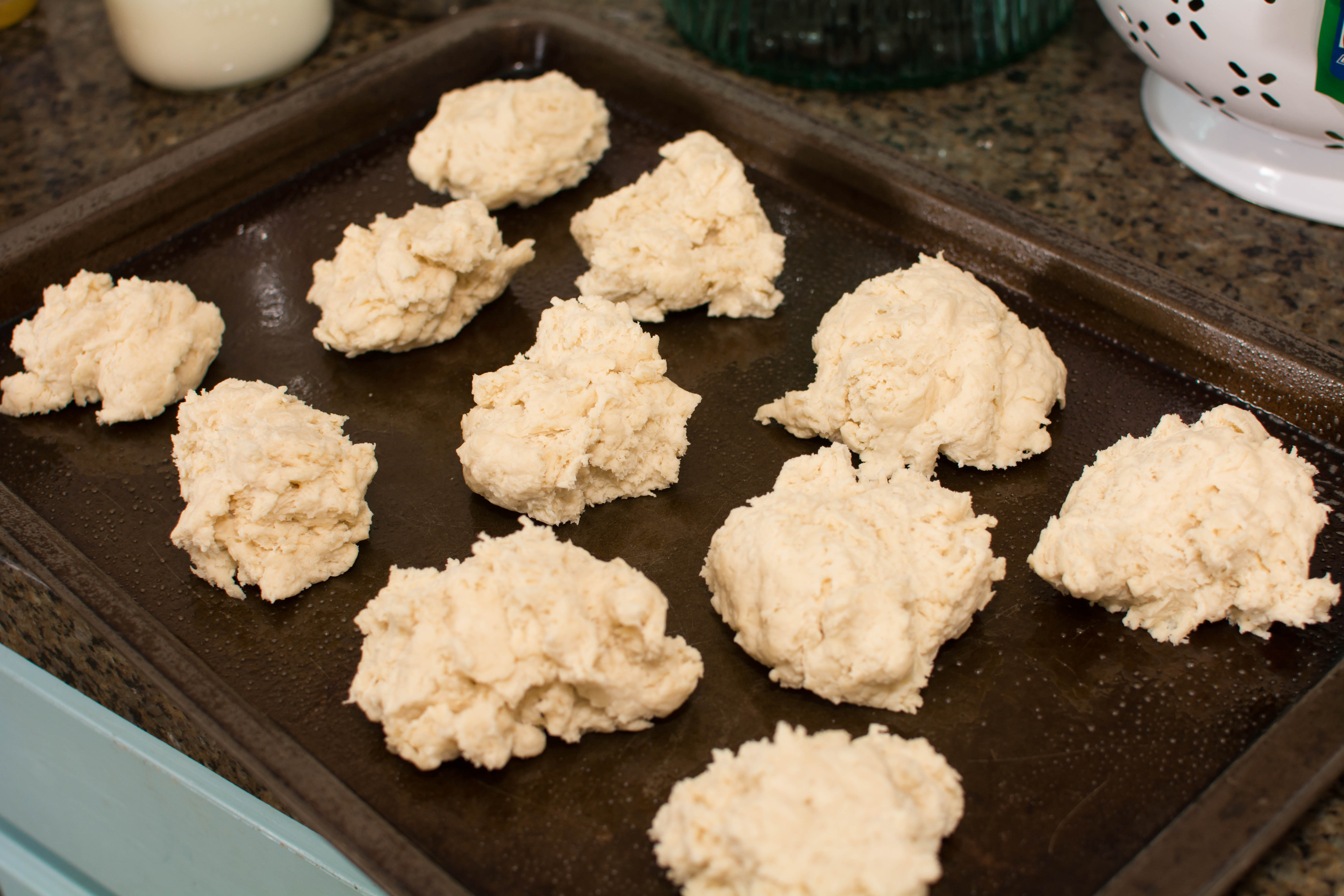 6
Brown the sausage over medium-high heat until no longer pink, using your spatula to break it into pieces. Reduce the heat to medium-low. Sprinkle on half the flour and stir so that the sausage soaks it all up, then add a little more until just before the sausage looks too dry. Stir it around and cook it for another minute or so, then pour in the milk, stirring constantly.
7
Cook the gravy, stirring frequently, until it thickens. (This may take a good 10-12 minutes.) Sprinkle in the seasoned salt and pepper and continue cooking until it thickens. If it gets too thick too soon, just add in 1/2 cup of milk or more if needed. Taste and adjust seasonings.
8
Serve gravy over the biscuits - enjoy!
9
Recipe by: http://thepioneerwoman.com/cooking/drop-biscuits-and-sausage-gravy/
OurKindofWonderful