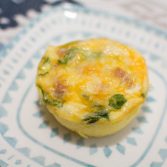 Mini Frittatas
These frittatas are so, so good! K loved them, A went pretty crazy over them, and even I loved them! You could use kale in place of spinach, or any other veggie you'd like, as well as changing the meat to pretty much any meat you'd like. This recipe is so versatile, and one we'll behaving over and over again.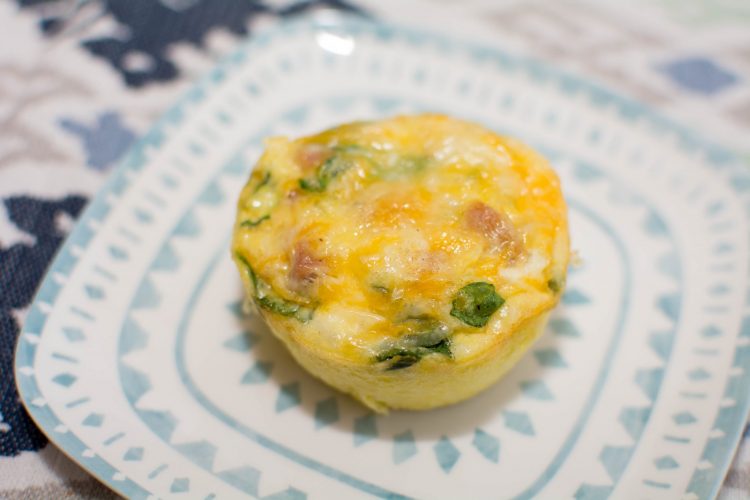 Ingredients
8 large eggs
1/3 cup milk
dash of pepper
dash of salt
4 oz sausage, ham, or bacon (or any meat of choice) cut into small pieces
1/2 cup grated parmesan cheese
1/4 cup chopped spinach leaves
1/2 cup shredded cheese, plus more for sprinkling on top
sour cream, salsa, or ketchup as desired
Instructions
1
Preheat your oven to 375 degrees.
2
Spray your muffin tin with non-stick spray.
3
In a mixing bowl whisk the eggs, milk, salt, and pepper together and blend well. Add in the sausage (or whatever meat you chose), cheese, and spinach.
4
Fill your sprayed muffin tin cups 3/4 full with the egg mixture, then sprinkle cheddar cheese on the top of each. If you have any unfilled tins be sure to fill them with water to avoid scorching of your pan.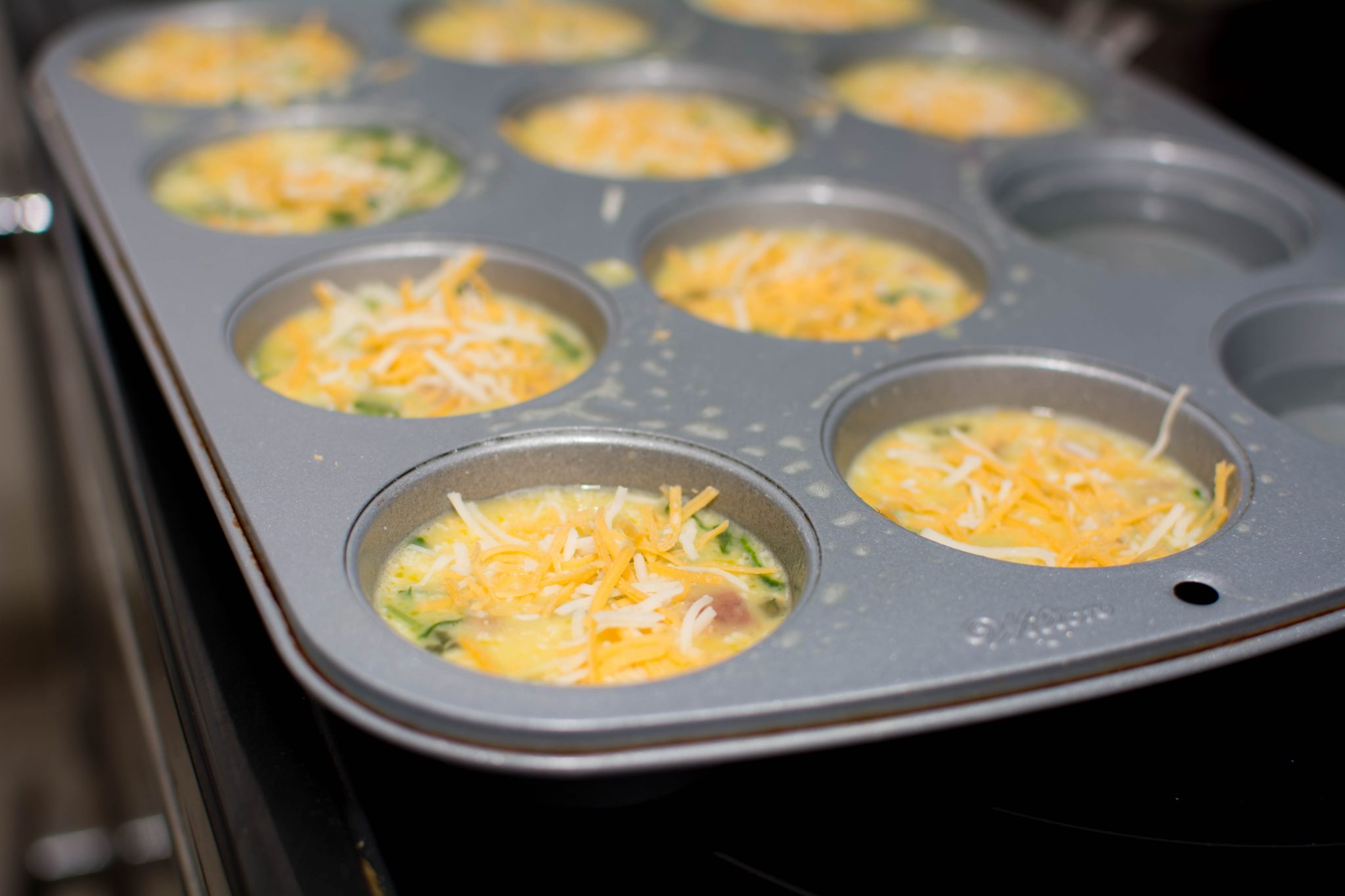 5
Bake until the egg mixture puffs and is just set in the center, about 15 to 20 minutes. The frittatas will sink a bit as they are removed from the oven and settle to room temperature.
6
Top with sour cream, salsa, or ketchup as desired.
OurKindofWonderful