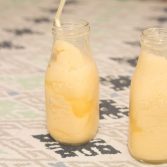 Mom's Orange Julius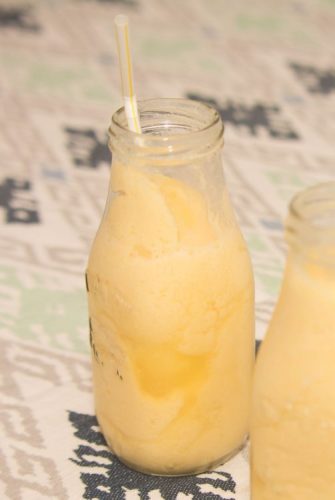 My mom would make us these orange julius smoothies growing up, and I always thought they were better than any we could buy at the mall. To this day I still they they are the best orange julius' I've ever had. With how insanely hot it's been this summer K and I (the dogs too…) have had more than our fair share of them.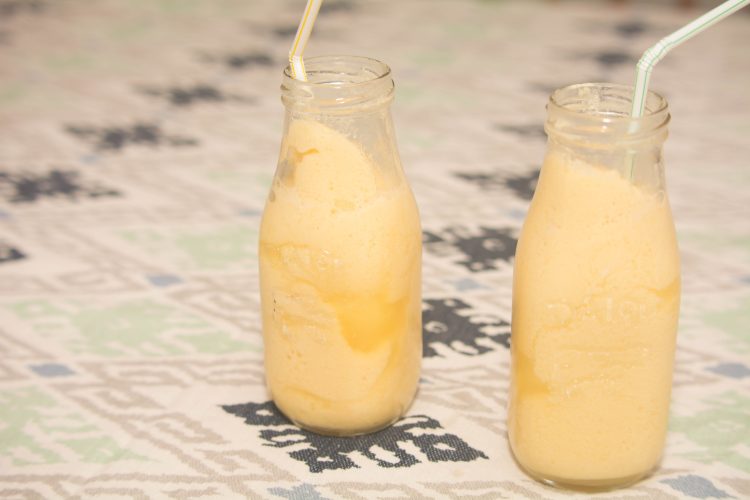 Ingredients
1/3 cup frozen orange juice
1/3 - 1/2 cup sugar
1/2 tsp. vanilla
1/2 cup milk
1/2 cup water
15 ice cubes
Instructions
1
Combine all ingredients but ice in a blender. Start to blend, add ice cubes one at a time. Blend until no ice chunks remain.
OurKindofWonderful