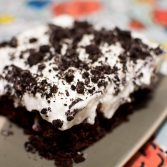 Oreo Poke Cake
K and I don't tend to be big cake people, we prefer pie, cheesecake, almost anything to cake. But, poke cakes are where it's at you guys. Poke cakes are amazing, so moist, and just the best things ever. So, Oreo Poke Cake was a huge hit for his birthday a few months ago, and one he hints at again and again. I refuse to make it though, as we have zero self control with poke cakes, so we need to save it for when company is over so we don't eat the entire pan in a single night, haha.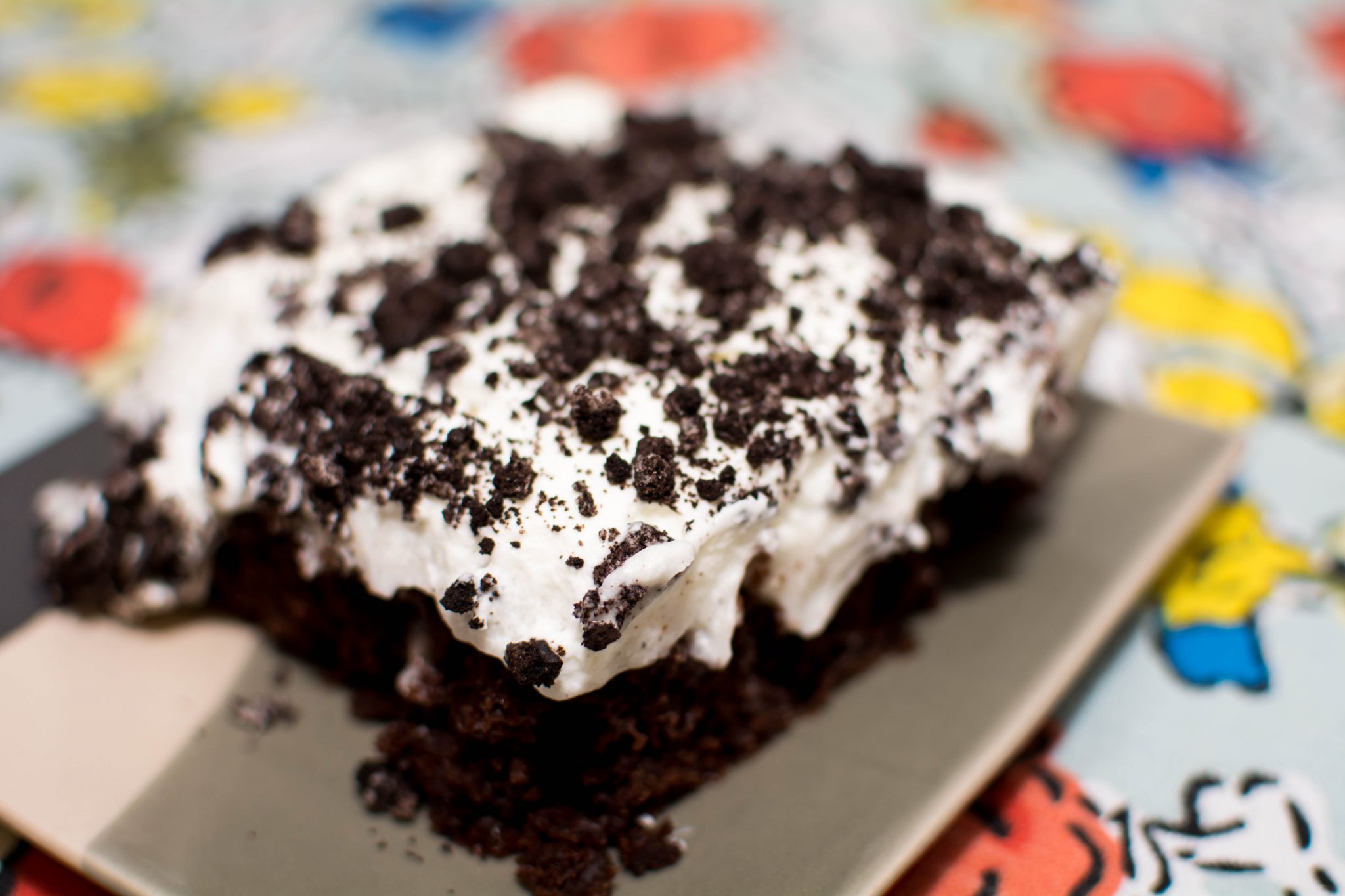 Ingredients
1 box chocolate cake mix along with the ingredients needed to make the cake (oil, eggs, and water)
2 (4 oz) pkgs of instant oreo pudding
3 cups 2% milk
1 (8oz) tub whipped topping, thawed
crushed Oreos, for topping
Instructions
1
Preheat your oven to 350 degrees.
2
Prepare the cake according to the package directions and bake in a greased 9x13 pan.
3
Bake the cake according to the directions on the box.
4
Once the cake is done baking let it cool. Once cooled poke holes all over the cake, roughly 1 inches apart, using a wooden spoon handle.
5
Grab a medium bowl and add in the milk and pudding mixtures, then whisk until most of the lumps are removed. Some lumps may remain, due to Oreo chunks in the pudding.
6
Whisk for about 1-2 minutes, until the pudding just starts to thicken.
7
Pour the pudding mixture over the warm cake, aiming for the holes so the pudding fills them.
8
Grab a spoon and spread the pudding over the cake, pushing the pudding down into the holes as you go.
9
Spread the whipped topping on top of the pudding layer.
10
Put the cake in the refrigerator and allow it to cool completely, which will take about an hour.
11
Once the cake is set top with crushed oreos, then enjoy.
OurKindofWonderful