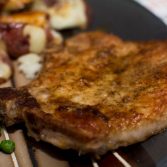 Pan Fried Pork Chops
We don't have pork very often – for some reason unless it's ham I have a hard time with it, and it tends to make me sick. This recipe, however, is one that we both love, and that I can actually stomach. And, it is so quick to make, not to mention delicious.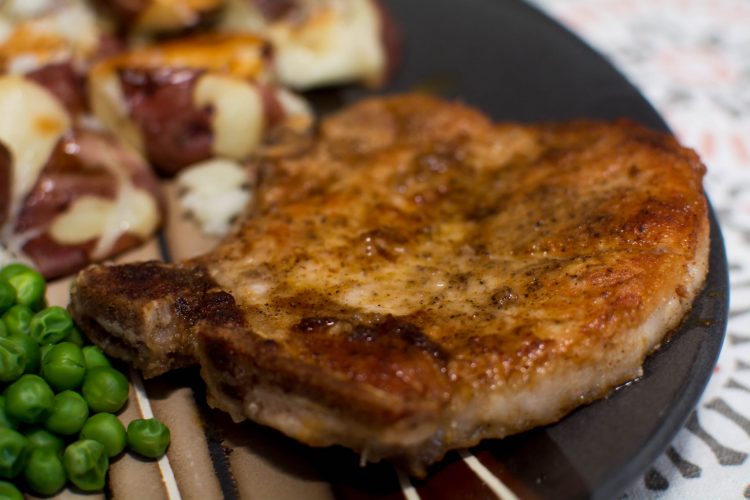 Ingredients
7-8 bone in pork chops
1 cup all purpose flour
1/8 tsp. salt
1 tsp. pepper
cayenne pepper, to taste
1/2 cup canola oil
1 Tbsp. butter
Instructions
1
Rinse off your pork chops and pat dry. Salt and pepper both sides.
2
Combine all dry ingredients. Dip each side of the pork chops in the mixture, then set aside on a plate.
3
Heat the oil over medium to medium-high heat, then add butter. When thebutter is melted cook 3 pork chops at a time, 2 to 3 minutes on the first side; 1 to 2 minutes on the other side. (Make sure no pink juices remain.) Remove to a plate and repeat with remaining porch chops.
4
Eat immediately, enjoy! We like to pair ours with potatoes or herb and butter rice and some green beans.
OurKindofWonderful