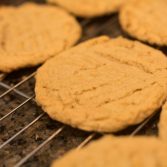 Peanut Butter Cookies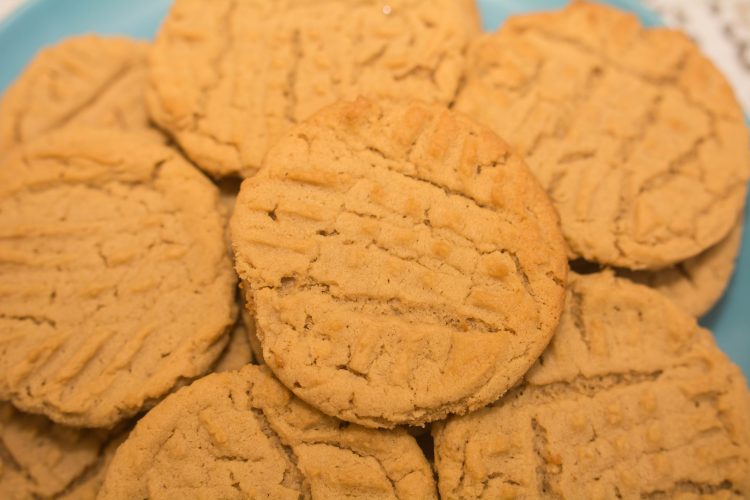 I'm not a big cookie person, but these cookies I LOVE. Seriously, if I make cookies I usually eat 1 or 2, save some for K to have for a few days, then give the rest away, but these cookies I just want to hoard! Peanut butter cookies naturally go great with a glass of milk, but these are even good just by themselves.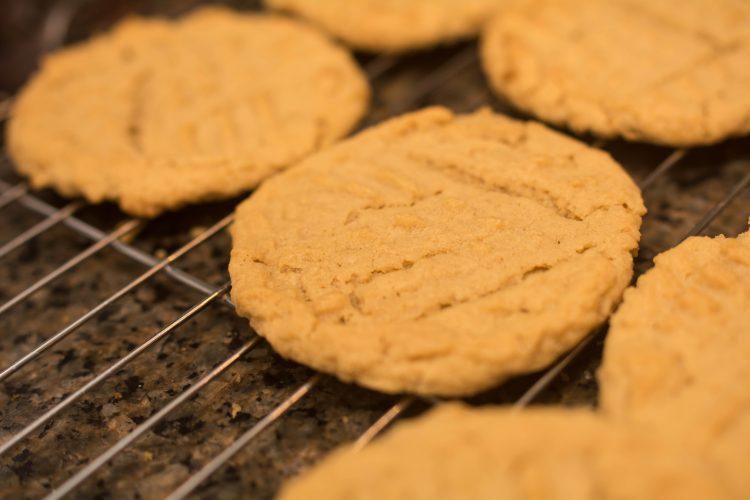 Ingredients
1 cup butter
1 cup peanut butter (crunchy or creamy, either works)
1 cup white sugar
1 cup brown sugar
2 eggs
2 1/2 cups all-purpose flour
1 tsp baking powder
1 1/2 tsp baking soda
1/2 tsp salt
Instructions
2
Cream together the butter, peanut butter, and sugars. Beat in eggs one at a time. Slowly add in the dry ingredients, mix well.
3
Roll into 1 inch balls and put on a greased baking sheet. Flatten each ball with a fork, making a criss-cross pattern. Bake at 375 degrees for about 10 minutes or until cookies begin to brown.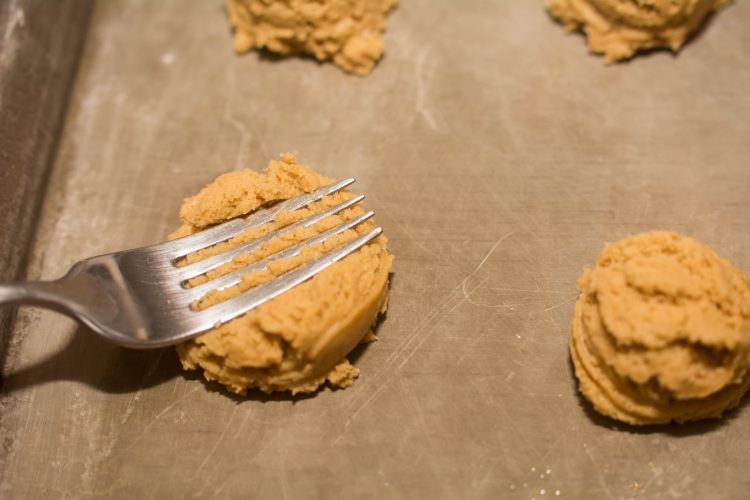 OurKindofWonderful