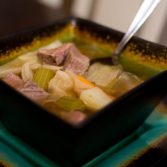 Slow Cooker Corned Beef Cabbage Stew
K loves corned beef and cabbage, and of course I can't stand it. So, I try to find new ways to cook it in the hopes that one day I'll find something that isn't gross. So far, no luck, but this definitely goes onto the list of gross food K likes.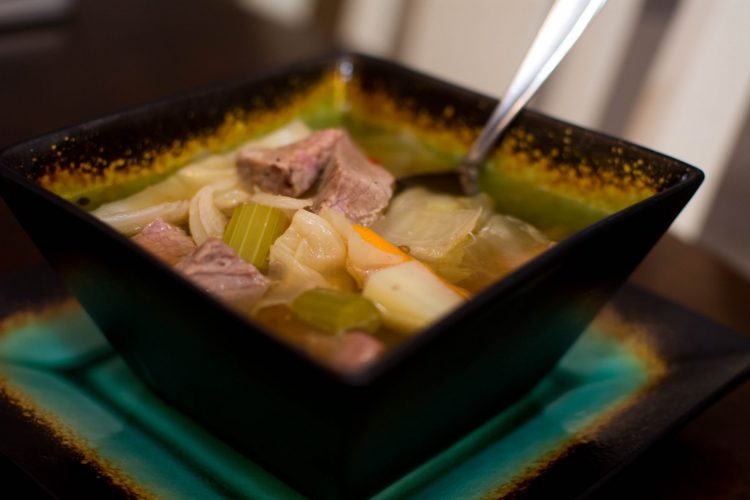 Ingredients
2 lbs. corned beef, cut into bite size pieces
4 large potatoes, cut into large pieces
2 stalks celery, chopped
1 white onion, chopped
1 16 oz. bag baby carrots
1/2 head cabbage, cut into small wedges
3 cups beef broth
1 Tbsp. Worcestershire sauce
2 Tbsp. pickling spice
1 tsp. garlic powder
1/2 tsp. paprika
1 tsp. pepper
1 Tbsp. cornstarch
chopped parsley, for topping
Instructions
1
Grab your slow cooker and add in the corned beef, potatoes, celery, onion, and cabbage.
2
In a medium size mixing bowl combine the beef broth, Worchestershire sauce, pickling spice, garlic powder, paprika, and pepper. Pour it over the meat and veggies.
3
Cook on low for 8-10 hours or high for 5-6 until the veggies are tender and meat is cooked throughout.
4
Top with chopped parsley and serve.
OurKindofWonderful