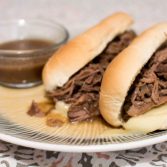 Slow Cooker French Dip Sandwiches
K loves french dips, but I don't, so I rarely make them. When him and my dad were building our deck I felt like I should probably make them a good, hearty lunch, so I whipped these babies up. They are insanely easy, which was a must, and they both loved them. I'll probably be making these for K a lot more often, as I'd forgotten how easy they were. And, they're done in the crock pot – a lifesaver for these crazy hot days.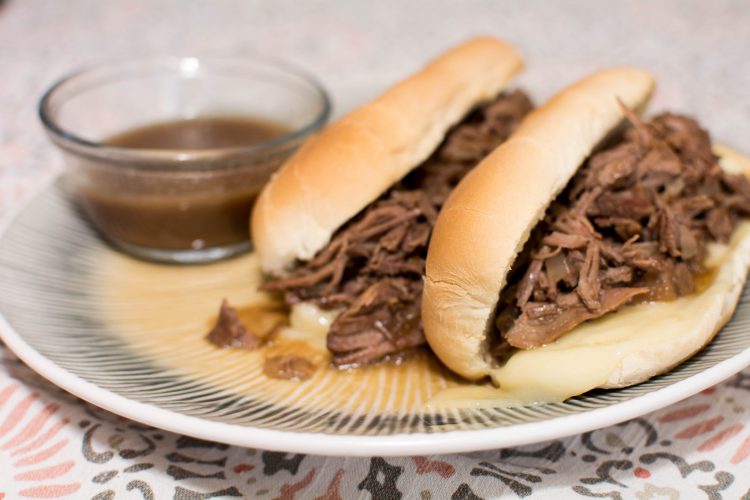 Ingredients
3.5 lbs. beef chuck roast
16 oz beef broth
1 (10.5 oz) can condensed french onion soup
1 tsp. garlic powder
1/2 small red onion, chopped
1 tsp. salt
1/2 tsp. black pepper
french rolls/hoagies
sliced provolone cheese
Instructions
1
Pour the beef broth and soup into the crock pot. Add the garlic powder, onion, salt, and pepper.
2
Trim the roast of most of the fat, and then add it to the crock pot.
3
Cook on high for 4-6 hours or low 6-8.
4
Strain the sauce (the au jus) into a separate bowl with a mesh strainer.
5
Serve on fresh or toasted rolls with cheese if desired. Dip into the fresh au jus & enjoy!
OurKindofWonderful