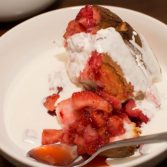 Strawberry Shortcake
I honestly have no idea if this is the "normal" way to have strawberry shortcake or not, but it's how my parents always made it growing up, and I really feel like there can't be a better way.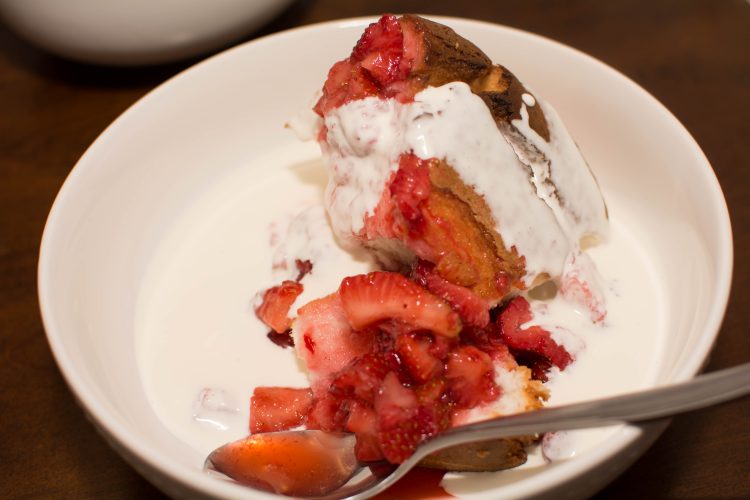 Ingredients
1 large angel food cake
2 cartons strawberries
heavy cream
1/4 - 1/2+ cup sugar
Instructions
1
Slice your strawberries, and put in a bowl. Use a potato masher and lightly mash the strawberries, then add the sugar. It will depend on your taste, my dad likes more sugar than K and I do, so just taste it and add more as desired. Mix.
2
Slice a piece of angel food cake, top with strawberries and heavy cream. You'll want about 1/2 to 1 cup or more of cream on each slice. Then enjoy, dipping your cake into the cream as you eat.
OurKindofWonderful