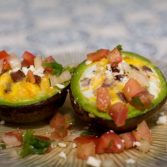 Avocado Egg Cups
These egg cup are not only fast, but tasty! I love that it's a change from our normal breakfasts, and that even A loves it – huge win! We're all about fast and easy meals lately – you should definitely check these out. And, they are so versatile, you could use any type of meat, different cheeses, etc.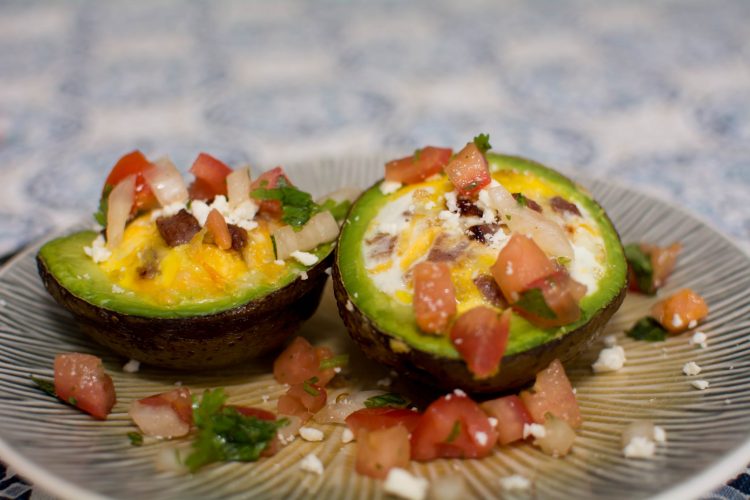 Ingredients
1 avocado
2 eggs
1 piece of cooked bacon, crumbled (or cooked, crumbled sausage or other meat of choice)
feta cheese, as desired (or other cheese of choice)
pinch of salt and pepper
Salsa, as desired
Instructions
1
Preheat oven to 425 degrees.
2
Cut your avocado in half and remove the pit.
3
Grab a spoon - scoop out some of the avocado so it's a tad bigger than your egg and yolk. Place in a muffin pan to keep the avocado stable while cooking.
4
Crack your eggs and put them inside your avocado halves. Sprinkle a little cheese on top with a pinch of salt and pepper. Top with cooked bacon.
5
Cook for 14-16 minutes.
OurKindofWonderful