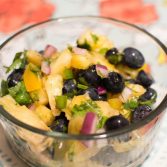 Blueberry Pineapple Salsa
This blueberry pineapple salsa is divine. I am not a big salsa person, because well, I'm weird, but I love fruit salsa. This salsa is great with chips, on burritos, with cinnamon sugar crackers, pretty much anything! If you don't like spicy then don't leave any jalapeno seeds in, but if you like a bit of a kick like us, leave some in.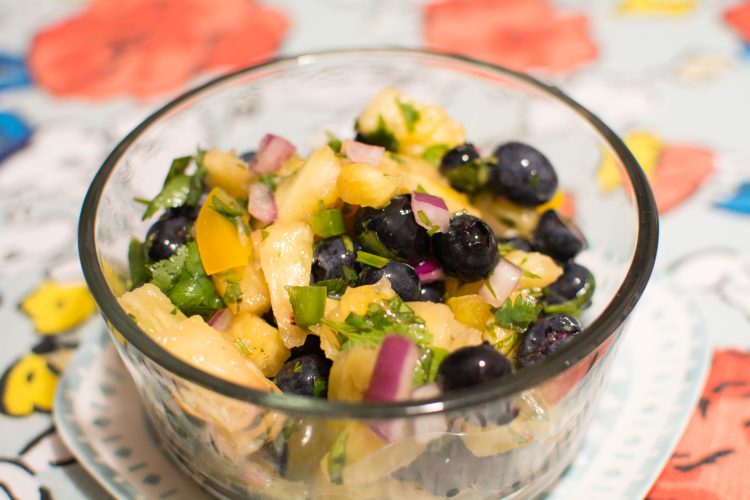 Ingredients
2 cups fresh blueberries
2 cups diced fresh pineapple
1/4 cup diced red onion
1/4 cup diced yellow pepper
1/2 cup chopped cilantro
1/4 - 1/3 cup lime juice
1 jalapeno, chopped, with seeds removed to your desired spice level
1/4 tsp. cumin
1/4 tsp. garlic
Instructions
1
Mix all ingredients in a bowl, refrigerate until ready to serve.
2
Recipe from: http://www.eazypeazymealz.com/blueberry-pineapple-fruit-salsa/
OurKindofWonderful