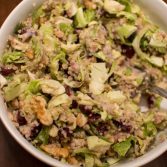 Brussel Sprouts, Cranberries, and Quinoa Salad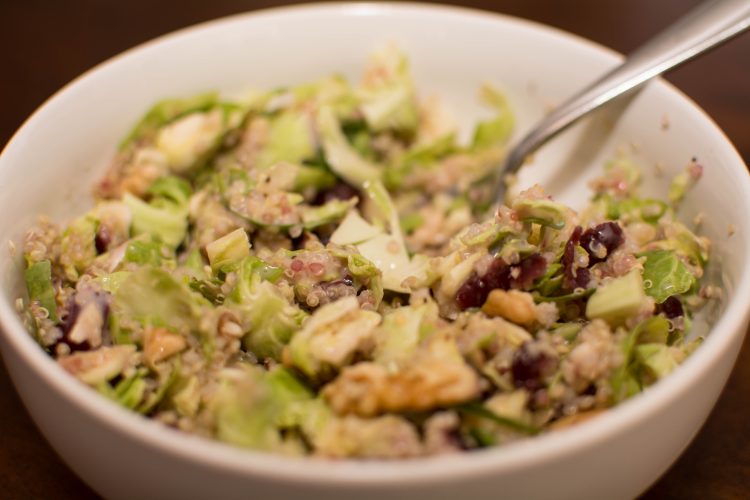 This salad, oh my gosh, there are not even words to tell you how good it is! I took it took work for lunch one day, and just had it for my entire lunch. I top it with a fruity dressing, as that's the type I prefer, but you could really top it with anything, or change out the dried cranberries for fresh fruit, etc. It has so many possibilities!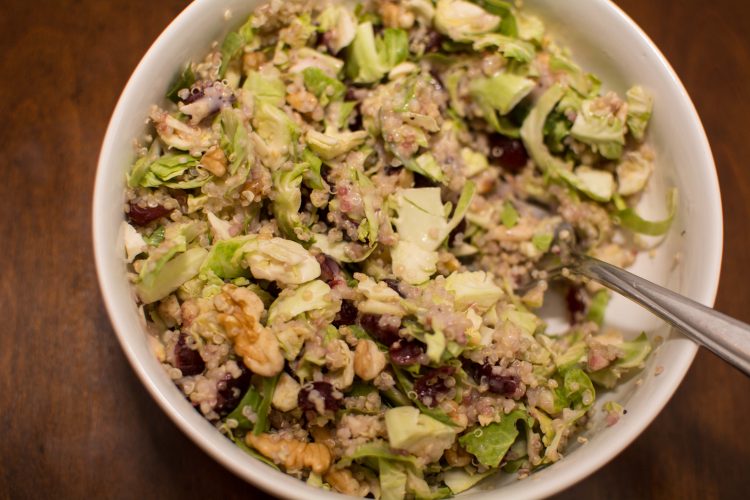 Ingredients
1 pound brussels sprouts, rinsed and ends trimmed, then halved lengthwise and thinly sliced crosswise
2 cups cooked quinoa
1 cup dried cranberries
2/3 cup chopped walnuts, toasted
Feta Cheese, if desired
Salad Dressing, of your choice
Instructions
1
Cook quinoa according to package directions.
2
Toss all ingredients together until combined. Chill until ready to serve.
OurKindofWonderful