Chocolate Zucchini Cake
Another amazing recipe from K's mom! K and I both aren't big cake people, unless it's from Dippidee's Bakery, but that's a whole different story. K and I both are obsessed with this cake, and love everything about it except that it's made in a bundt pan, because I am majorly lacking in bundt pan skills. My cake ALWAYS sticks, no matter how much I grease the pan. But, one of these days it will come out perfect, and it will look as good as it tastes. Until then, just trust me.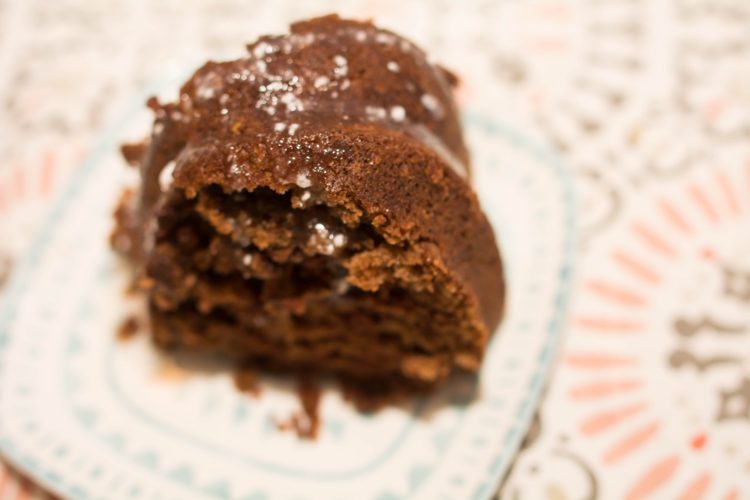 Ingredients
3 eggs
1/2 cup shortening (I use butter)
1 3/4 cup sugar
2 1/2 cups flour
1/2 tsp. baking powder
1/2 tsp. salt
1/2 tsp. cinnamon
2 cups peeled, grated zucchini
1/2 cup butter, softened
1/2 cup buttermilk
4 Tbsp. cocoa powder
1 tsp. baking soda
1 tsp. vanilla
1/4 tsp. ground cloves
1/4 cup chocolate chips
2 Tbsp. sugar
Instructions
1
Beat butter and 1 3/4 cup sugar together, then add eggs one at a time, beating well after each egg. Alternately add the milk, zucchini, and dry ingredients - mix well. Pour into a well greased and floured 12 cup size bundt pan. Sprinkle with chocolate chips mixed with 2 Tbsp. sugar.
2
Bake at 325 degrees for 50-55 minutes, or until a toothpick comes out clean. If you like after it cools you can drizzle with a mixture of powdered sugar and milk over the top.
OurKindofWonderful