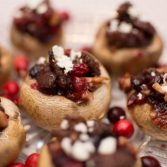 Cranberry and Sausage Stuffed Mushrooms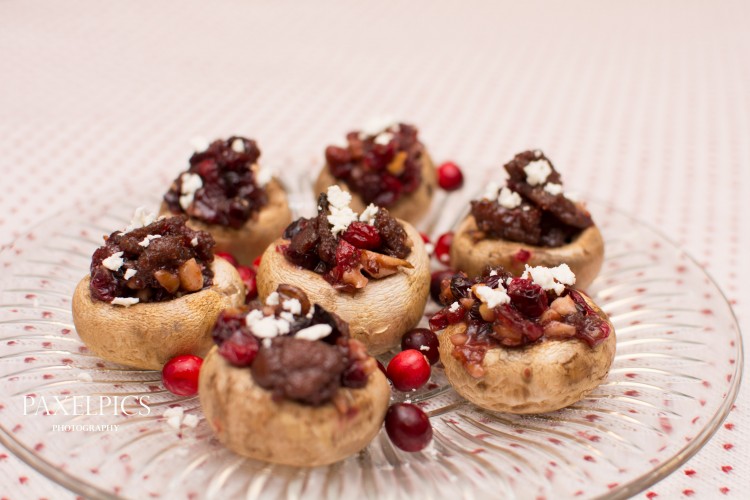 If you can't tell, we are on a big cranberry kick right now. Why did I never know the amazingness that is fresh cranberries? Seriously, they are sooo good. I couldn't sleep the night before last, and was thinking of all of the things I wanted to make with fresh cranberries, and from that came this recipe. This is the first time I've ever made stuffed mushrooms, as, well, I hate mushrooms, and sausage, but K (the husband) says these are divine.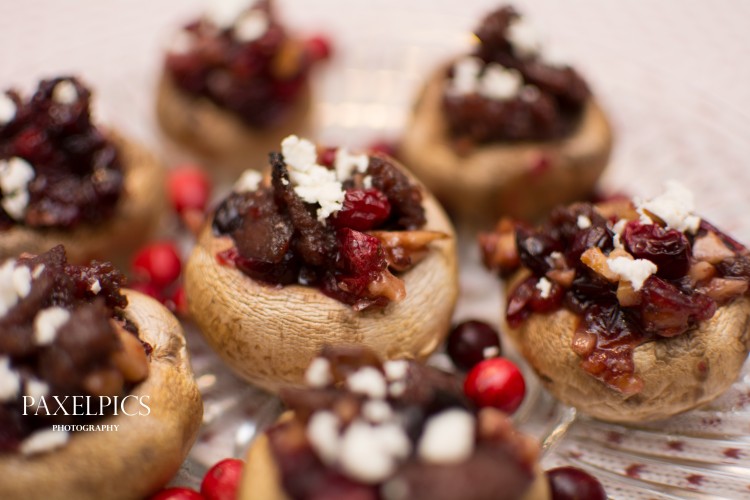 Ingredients
6-8 oz. sausage (we used Turkey burger breakfast sausage)
1/8 tsp. minced garlic
1/2 cup fresh cranberries
1/2 cup apple juice
1/4 – 1/2 cup pure maple syrup
2 Tbsp. brown sugar
1/2 cup chopped walnuts
32 oz mushrooms, whatever size you want to use to stuff
feta cheese
Instructions
1
Preheat oven to 350 degrees.
2
Brown the sausage in a pan, and add the minced garlic. Set aside.
3
In a saucepan combine the cranberries, apple juice, maple syrup, brown sugar, and walnut. Bring it to a boil. Add the sausage mixture; stir to combine. Simmer for 10 minutes.
4
Pull the stems from the mushroom, rinse off, and pat dry. Grab a glass baking dish, spray the bottom with non stick spray, and place the mushrooms in it, stem side up.
5
Using a spoon, spoon the cranberry sausage mixture into the place where the stems used to be on the mushrooms. Bake for 15 minutes at 350 degrees.
6
When done, sprinkle feta cheese on the top of the stuffed mushrooms, and enjoy!
OurKindofWonderful