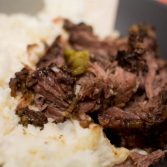 Crock Pot Mississippi Roast
I'd only seen this recipe floating around Facebook about a million times before finally making it, and I'm kicking myself for taking so long to do so. So easy, so tasty, and so filling. Huge win. Try it, just trust me, even if you're like me and think peperoncini peppers only come with Pizza orders.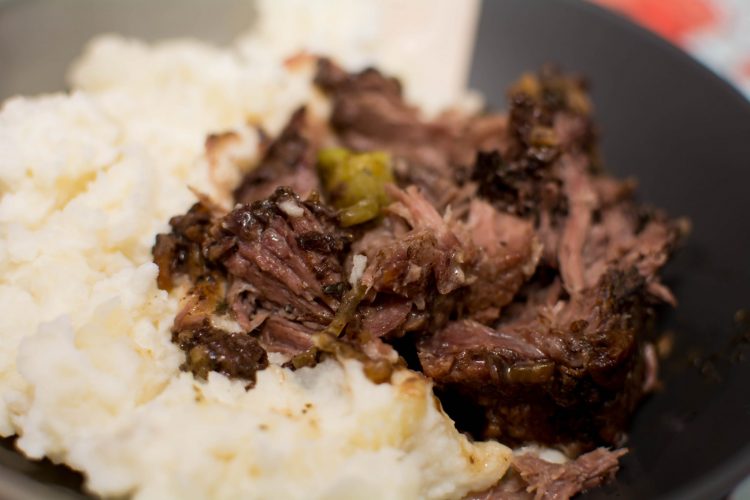 Ingredients
3 lb. chuck roast
2 Tbsp. olive oil
salt & pepper, to taste
1 packet ranch dressing mix
1 packet dry onion soup mix
1 stick unsalted butter
8-10 peperoncini peppers
Instructions
1
Season the roast with a little bit of salt and pepper, then put meat in the crock pot.
2
Put the stick of butter, and peperoncini peppers on top of the roast in the crock pot.
3
Cover and cook on low for 8 hours, or high for 3-4 hours.
4
Shred the meat, discarding the fatty pieces. Serve with mashed potatoes and other veggies.
5
Recipe by: https://www.thecountrycook.net/crock-pot-mississippi-pot-roast/
OurKindofWonderful