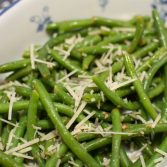 Lemon-Butter Green Beans
These lemon butter green beans are so tasty! I love the hint of lemon, and the parmesan cheese, it's so refreshing! These go well with pretty much any meal, and you'll wish you'd made a larger batch. You can add more butter if you prefer a stronger butter flavor, but that's not really our thing.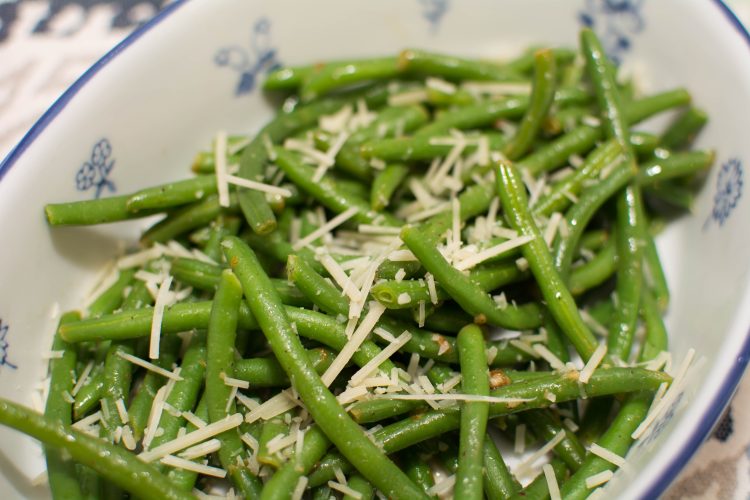 Ingredients
1 pound fresh green beans, rinsed and ends trimmed
1/2 Tablespoon butter
1 teaspoon lemon zest
2 to 3 Tablespoons fresh lemon juice
salt and fresh ground pepper, to taste
1 Tablespoon parmesan cheese, for garnish
Instructions
1
Fill a pan with about ½ inch salted water; bring to a boil.
2
Add green beans, cover, and cook until green beans are tender to the bite, about 3 to 5 minutes, depending on how crisp you like your green beans.
3
In the meantime, melt butter in a nonstick frying pan over medium heat.
4
Add the zest and continue to cook for about 1 minute.
5
Drain the beans and wash under cold water until completely cooled.
6
Put the green beans back in the pan and pour the lemon butter over them; add lemon juice, salt and pepper, and toss to combine.
7
Transfer to a serving plate.
8
Garnish with parmesan cheese.
OurKindofWonderful