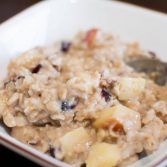 Oatmeal with Apples, Cranberries, and Bananas
This oatmeal is such a nice change from the norm, which can get really boring. It's so tasty, packed full of flavor and fruits, and actually has me looking forward to breakfast, which as a non oatmeal lover is saying something. I love how fast it is to prepare too! And, it reheats well, just wait to add the bananas until right before you're serving it.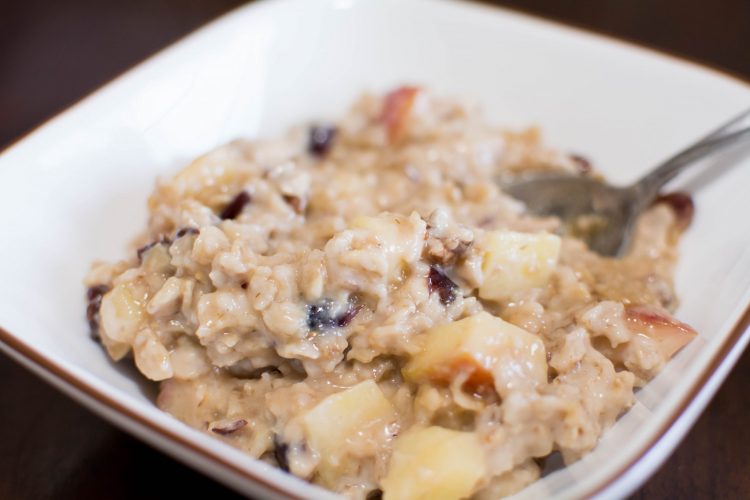 Ingredients
3 cups rolled oats
5 1/2 cups milk
2 apples cut into small pieces, about 2 cups
1/2 cup dried cranberries
1/2 cup slivered almonds
2 medium bananas, sliced
1/3 cup brown sugar
Instructions
1
In a medium size saucepan over medium heat, combine the oats, milk, apples, cranberries, and almonds. Cook, being sure to stir frequently so as not to burn; cook until the oatmeal has thickened, which should take 10-12 minutes. Remove from the heat and stir in the bananas. Top with a Tbsp. or so of brown sugar for each serving.
OurKindofWonderful