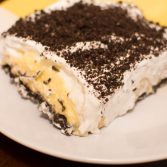 Oreo Cake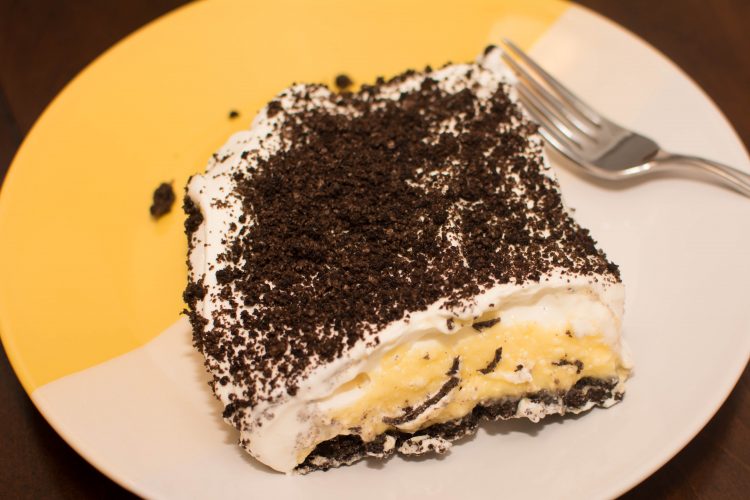 K is a huge Oreo fan, so over his birthday week I surprised him with this Oreo dessert. It's quite rich, so small pieces are more than enough, but it is so, so good! And, insanely easy to make, which is always a win.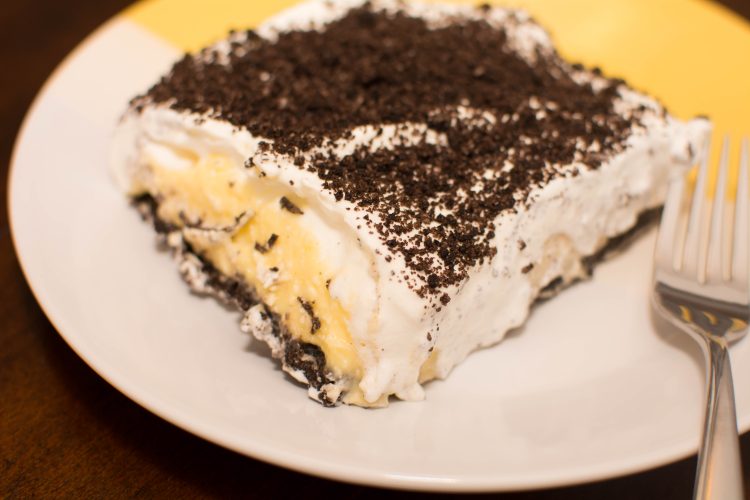 Ingredients
1 package (14.3 ounces) Oreo cookies, divided
1 stick butter, melted
2 boxes, 3.4 oz each, vanilla instant pudding mix
3 1/2 cups cold milk
8 ounces cream cheese, softened
8 oz whipped topping
Instructions
1
Take 10 Oreo cookies, crush or chop and set aside. (We ran ours through the blender)
2
Crush all of the remaining cookies into fine crumbs and combine with the melted butter. Firmly press into a 13×9-inch pan. Set aside to cool.
3
Blend the pudding mix, milk and cream cheese until smooth and creamy. Pour onto prepared crust. Top with a layer of whipped topping. Sprinkle with reserved crushed cookies. Cover and refrigerate 4 hours or until set.
OurKindofWonderful