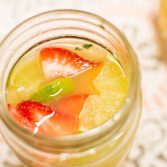 Pineapple Strawberry Cooler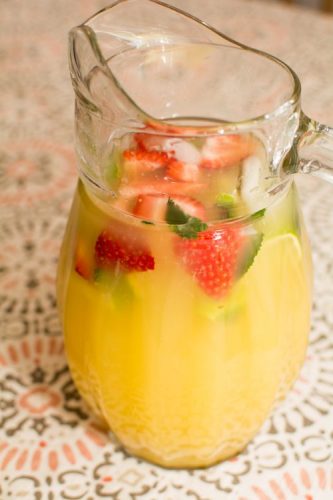 We are pretty boring where drinks are concerned, sticking mostly to milk or water, but every once in a while we branch out and try something new, which K loves! The last time we made this drink was the first year of our marriage, so like, 3.5 years ago – we finally had it again and I have no idea why we waited to long.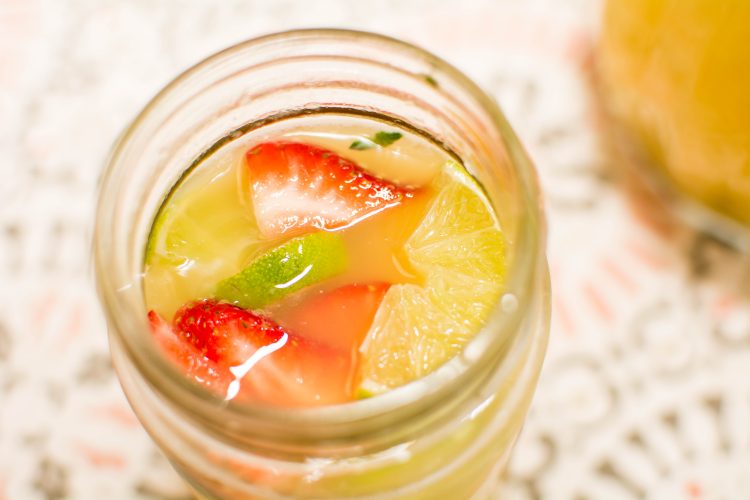 Ingredients
1 12-ounce can frozen pineapple juice concentrate, thawed
1 6-ounce can frozen limeade concentrate, thawed
4 cups cold water
1 liter club soda, chilled
Ice cubes
Fresh strawberries
Assorted fruits such as halved orange slices, halved lime slices, orange sections, raspberries, strawberries, sliced kiwifruit, and mint sprigs
Instructions
2
In a large pitcher combine pineapple juice concentrate, limeade, and water, then add the club soda. Chill for at least 30 minutes. Add in the fruit and mint sprigs, and ice if desired.
OurKindofWonderful