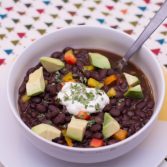 Black Bean Soup
We've been on a huge soup kick lately, probably because it's so cold and we've both been a bit under the weather. I get so excited when I find new soup recipes, and they actually turn out! You never see the failures on here, but believe me, there are many. This one, however, is definitely a keeper. We like a bit more spice in ours, so we want it to have a bit of a kick, you may want to add a bit less.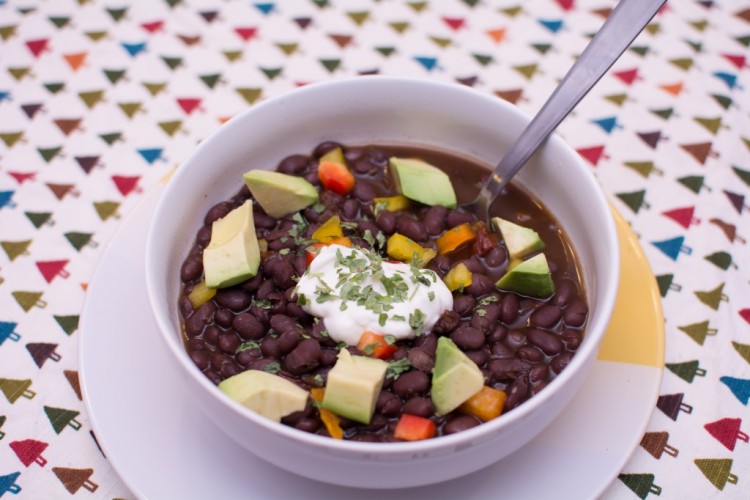 Ingredients
1 lb. dried black beans
4+ cups chicken broth
2 cups water
3 cloves garlic, minced
1 whole medium onion, diced
1 whole red, green, and yellow pepper (or some combo) seeded and diced
1 tsp. salt
2 tsp. chili powder
1 tsp. cayenne pepper
1/2 tsp. cloves
1 tsp. red pepper flakes
1 1/2 tsp. cumin
--Toppings--
sour cream
avocado, diced
cilantro leaves
lime wedges
tortilla chips
Instructions
1
Place the beans in a bowl or crock pot, cover with cold water, and allow to soak overnight. Rinse.
2
In a medium pot, add beans, chicken broth, water, onions, and bell peppers. Bring the pot to a boil, then reduce the heat to low, cover, and let simmer for 1 1/2 hours. Once done simmering, add the salt, chili powder, red pepper flakes, and cumin, and stir well. Cover and simmer again for 30 minutes to an hour. Watch the liquid level, and add more chicken broth if necessary.
3
Take a taste to judge the seasonings, and add more if necessary. Serve in a bowl topped with sour cream, extra diced peppers, avocado, and cilantro, and eat with tortilla chips.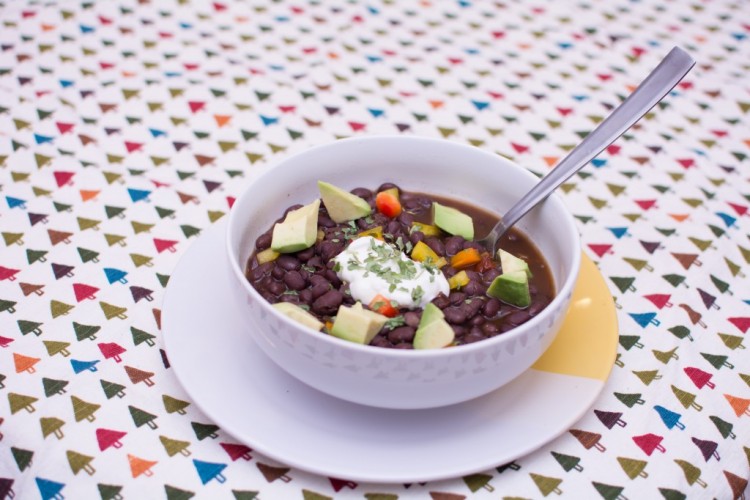 OurKindofWonderful