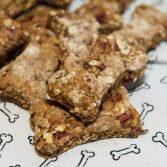 Cranberry Dog Treats
More homemade dog treats, which the dogs love! I whip up a batch of these for Christmas and they go in their stockings. Yes, yes, our dogs have stockings, they usually get toothpaste (K brushes their teeth every day), a toy, rope, and some treats, and a bone. They absolutely love the homemade dog treats, so it's pretty adorable to watch them sniffing like crazy to find them. These are pretty easy, you should definitely give them a try.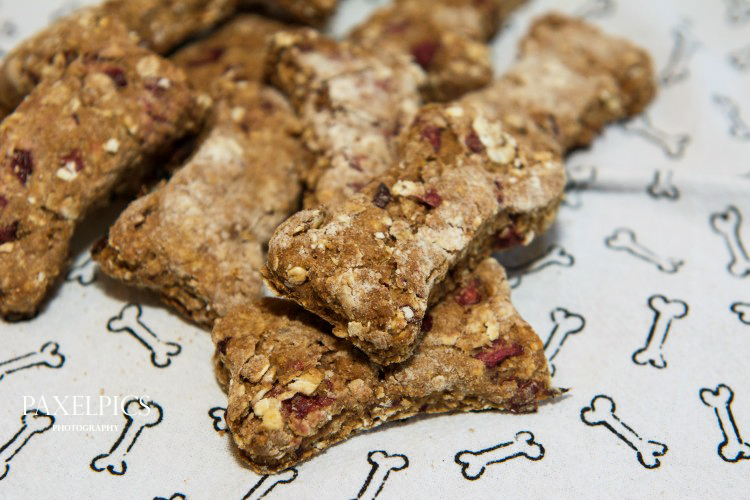 Ingredients
1 cup cranberries
3-4 cups whole wheat flour
1 cup oats
1 tsp. cinnamon
1 tsp. baking powder
4 Tbsp. melted butter
1 egg
1/4 cup molasses
1/2 - 1 cup water, as needed
Instructions
1
Preheat oven to 350 degrees.
2
Chop cranberries in a blender or food processor (we use a Ninja Chopper). Mix the flour, oats, cinnamon, and baking powder in a large bowl, then add in the melted butter, chopped cranberries, egg, and molasses. Add the water a little bit at a time.
3
Mix the dough until combined, adding more water if needed. Put the dough onto a lightly floured surface, knead with your hands, then roll out to 1/4"-1/2" thick. Use cookie cutters to cut into the desired shapes.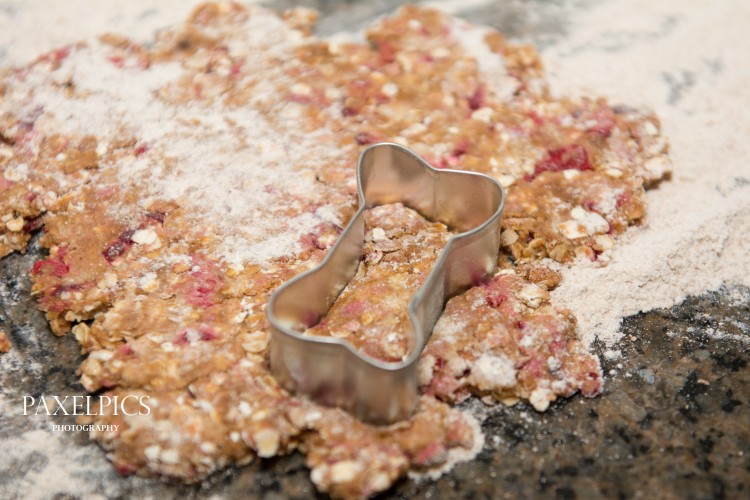 4
Put the treats onto a greased baking sheet and bake for 30 minutes.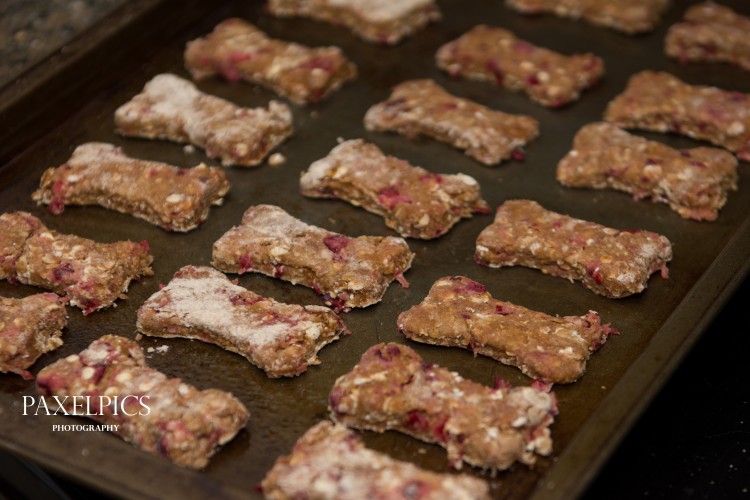 5
Cool completely before serving to your dogs. These keep for about 5 days, or you can freeze them for up to 6 months.
OurKindofWonderful