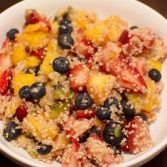 Quinoa Fruit Salad
This fruit salad is hands down the best fruit salad either K (the husband) or I have ever had. You could easily substitute different fruit if you want something different, but making it just as the recipe calls for is sure to be a huge hit. It only keeps for 2-3 days, due to all of the fresh fruit, so keep that in mind and plan ahead when making this salad.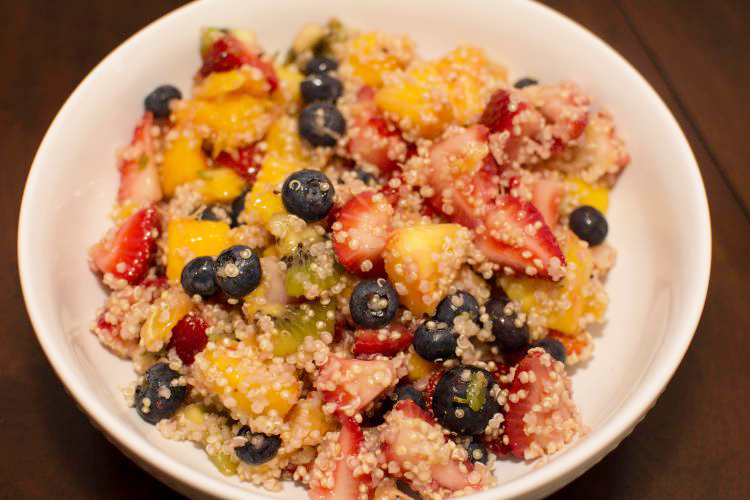 Ingredients
1 cup cooked quinoa
1 cup blueberries
2 cups strawberries
1 can (14 oz.) mandarin oranges, drained
1 mango, peeled and chopped
3 kiwis, peeled and sliced
2-3 cups fresh pineapple, chopped
juice and zest from 1 lime
2 Tbsp. honey
Instructions
1
Cook the quinoa according the package directions, then let cool to room temperature.
2
Combine fruit in a serving bowl, then mix to combine. Add the cooled, cooked quinoa, and stir. Add 2 Tbsp. honey and refrigerate until ready to serve.
OurKindofWonderful