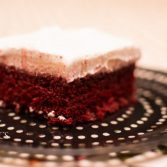 Red Velvet Poke Cake
My mom is constantly trying new recipes, and asking us to try them. I, the ever picky eater, am always hesitant, but K (the husband) is a champ, and tries everything, no complaints. My mom was telling us about this cake, and normally, neither of us are cake people, but we were intrigued. OH MY GOSH, IT'S AMAZING. Seriously, we'd go back upstairs and sneak pieces when my parents were gone, because we were that obsessed with this cake. And, for two people that aren't into cake that is definitely saying something.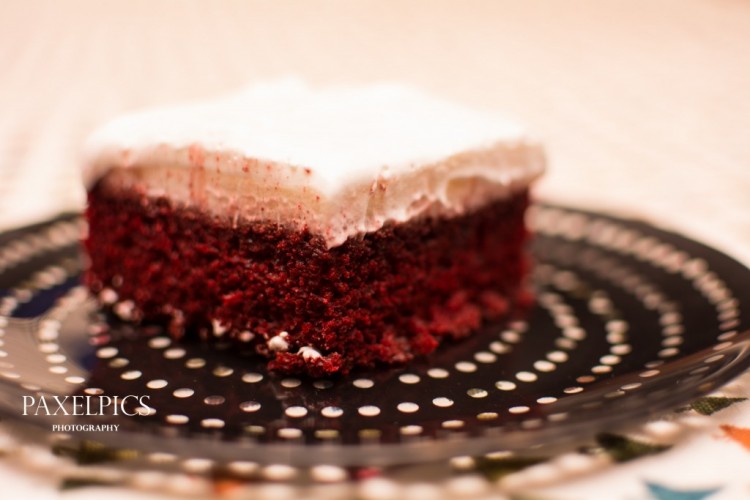 Ingredients
1 box red velvet cake mix
ingredients needed to make the cake, eggs, oil, water
2 (3.4 oz) boxes instant Cheesecake-flavored pudding
4 cups milk
1 (8 oz) tub frozen whipped topping, thawed
10 Oreo cookies, crushed (optional)
Instructions
1
Prepare and bake cake according to package directions for a 9x13 cake.
2
Once the cake comes out of the oven, allow it to cool for just a couple of minutes, then with a wooden spoon handle begin poking holes into the warm cake. You want the holes to be fairly big so that the pudding has plenty of room to get down in them. Be sure to poke right down to the bottom of the cake.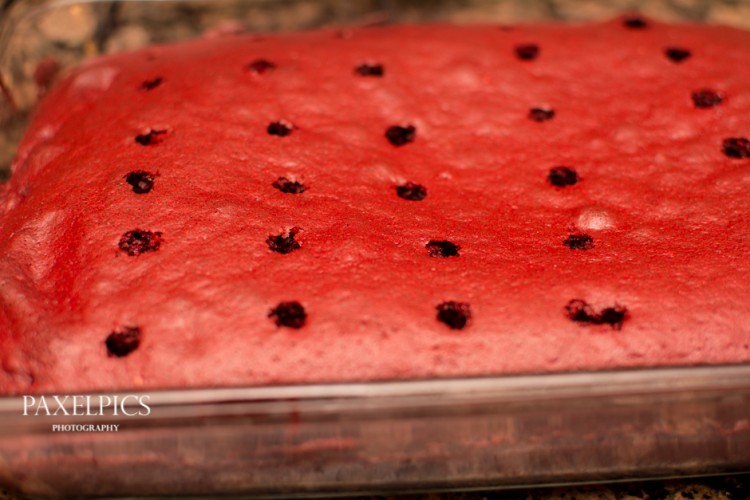 3
In a medium bowl, whisk together dry pudding mixes with 4 cups of milk. Whisk until all of the lumps are gone. Pour pudding over the cake, taking care to get the pudding right into the holes, at least as much as possible. Spread pudding all over, and using the back of a spoon gently push the pudding back down into the holes.
4
Put the cake in the refrigerator to set, allowing it to cool for about 2 hours. Once the cake has completely cooled, spread whipped topping evenly over the pudding layer. Spread crushed Oreos on top of the cake, if desired. (You can do this immediately before serving if you like. This will ensure the cookie bits are crunchy when you serve it.)
OurKindofWonderful