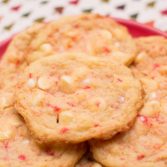 White Chocolate Peppermint Cookies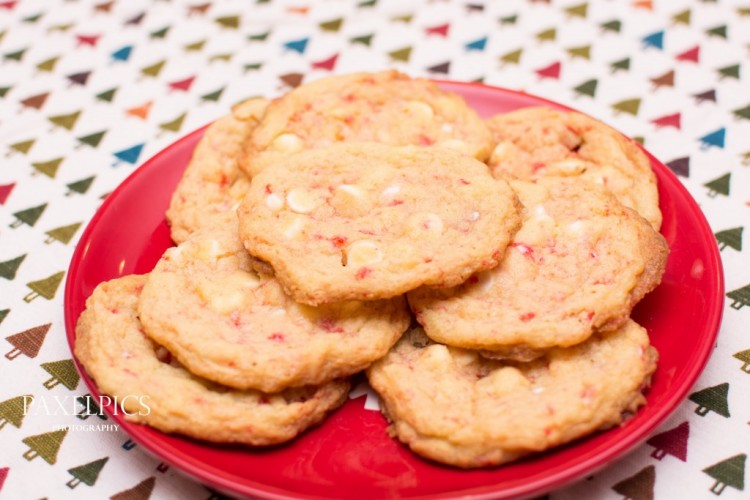 Around the holidays I'm always looking for new recipes to surprise K (the husband) with, and I try to incorporate mint, as he LOVES it, and I hate it, so I rarely use it. We whipped up these Peppermint Cookies the other day, and K approves! He is kind of a cookies and milk junkie, so as long as you can dip it he's in heaven.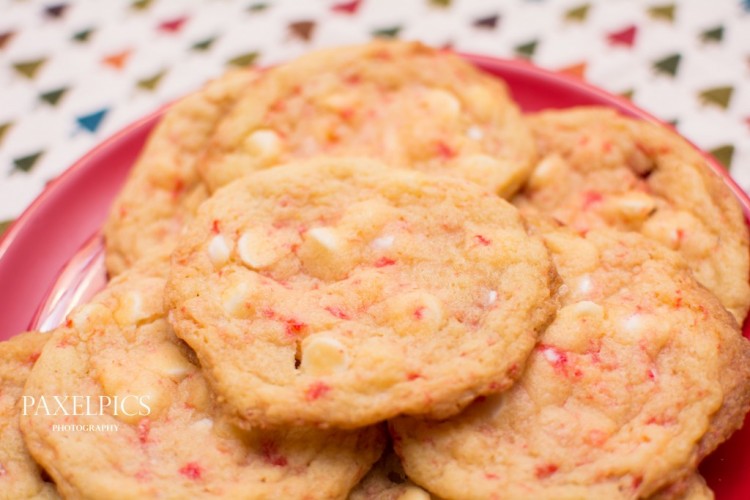 Ingredients
3/4 cup butter, softened
2 eggs
1 tsp. vanilla extract
2 1/4 cup flour
1 small package (3.9 oz) vanilla pudding mix
1 cup sugar
1 cup white chocolate chips
1 cup broken candy canes
Instructions
1
Preheat oven to 350 degrees.
2
Cream together butter and sugar, then add in dry instant pudding mix, and mix to combine.
3
Add the eggs, vanilla, and baking soda. Mix well.
5
Stir in the broken candy canes and the white chocolate chips.
6
Place on a greased baking sheet, and cook for 10-12 minutes at 350 degrees.
OurKindofWonderful