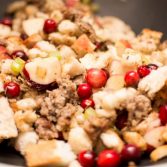 Apple and Cranberry Stuffing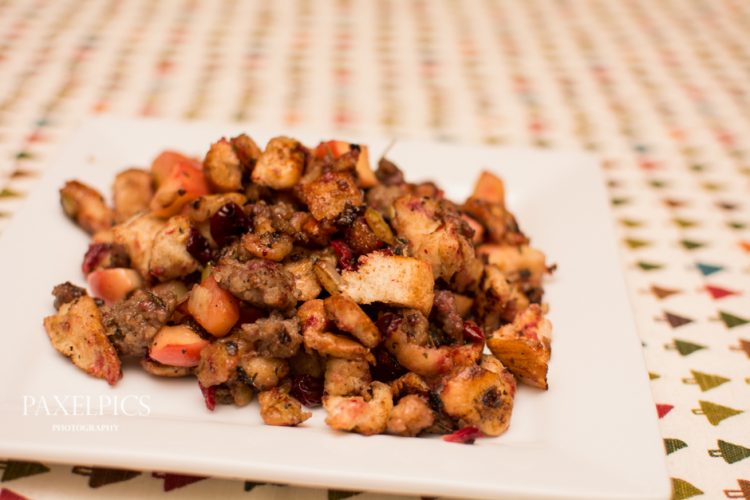 I'm always on the lookout for new stuffing recipes, since I hate stuffing, and want to find one that I like. This one is the best I've tasted so far, which for a sausage hater, is saying something. K absolutely loved this, and is all game for it being our go to Thanksgiving stuffing recipe. We had it last year and will definitely have it again this year. You should try it with Acorn Squash – you can find that recipe here.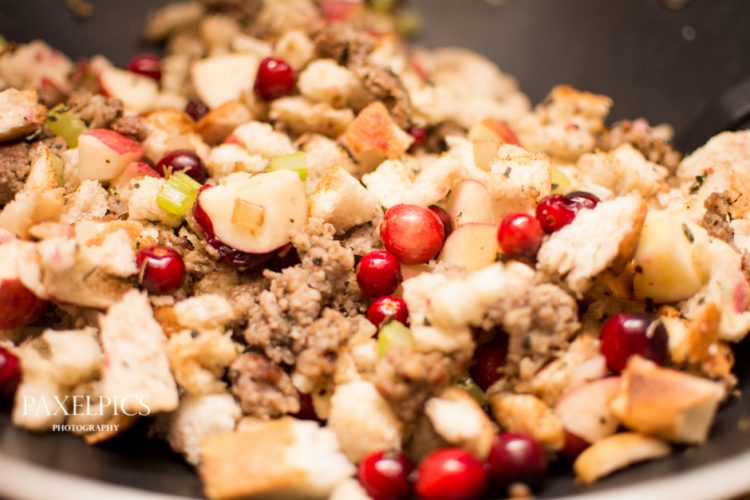 Ingredients
2 c. whole wheat bread, broken into small pieces and laid out to dry
1 c. white bread, broken into small pieces and laid out to dry
1/2 c. onion, finely diced
1/2 c. celery, finely diced
1/2 lb. ground pork sausage
1/2 tsp. dried sage
1/2 tsp. dried rosemary
1/2 tsp. dried thyme
2 Tbsp. parsley
1 apple, cored and cut into small chunks
1/2 c. fresh cranberries
2 Tbsp. melted butter
1/4 to 1/2 c. pure maple syrup
Instructions
1
In a wok, add a little bit of olive oil, turn heat to medium high, and add the onions, celery, and sausage. While browning the sausage use a wooden spoon to break it into small pieces. Continue cooking until the sausage is fully cooked.
2
Add the spices, and stir.
3
Add the apples, cranberries, bread, parsley, and butter.
4
Add the pure maple syrup, until you get a nice consistency. Stir, let cook for 10 more minutes, or until done to your liking.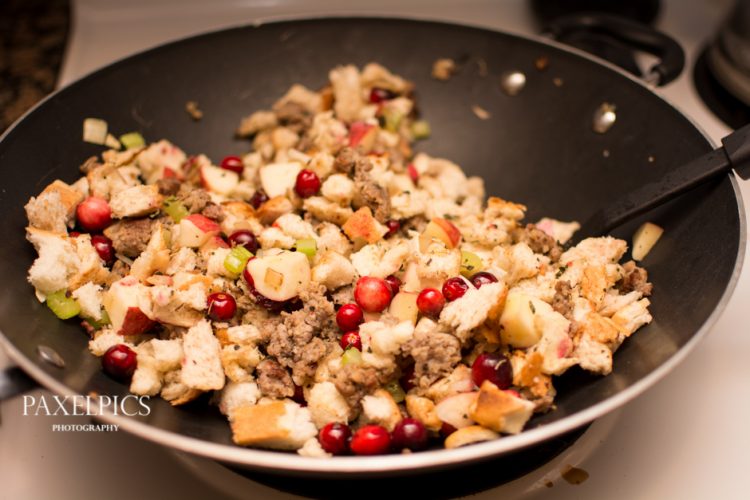 OurKindofWonderful