Korean Turkey Burger and Rice Bowls
K loves Korean food, and I'm always looking for new, and easy, recipes to try. These Korean Turkey Burger and Rice Bowls are not only delicious, but they are so, so fast to make! Also, budget friendly – all wins.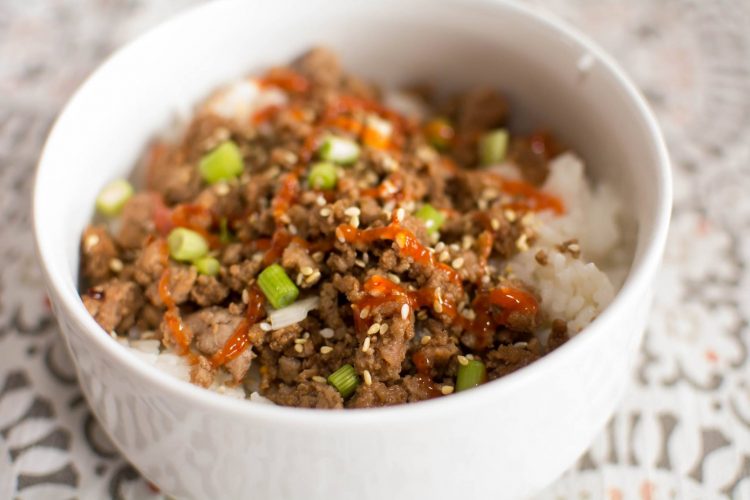 Ingredients
1 lb. turkey burger
3 garlic cloves, minced
1/4 cup packed brown sugar
1/4 cup reduced-sodium soy sauce
2 tsp. sesame oil
1/4 tsp. ground gigner
1/4 - 1/2 tsp. crushed red pepper flakes
1/4 tsp. pepper
2 cups cooked white rice
sliced green onions, for garnish
sesame seeds, for garnish
Instructions
1
Using a large skillet cook your turkey burger. As it cooks use a spatula to break it into small pieces. Cook until no longer pink.
2
In a small bowl whisk together the brown sugar, soy sauce, sesame oil, ginger, red pepper flakes and pepper. Pour the mixture over the turkey burger, then let simmer for a couple of minutes.
3
Server over hot rice, and garnish with green onions and sesame seeds, if desired.
OurKindofWonderful