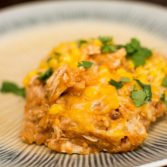 Enchilada Casserole
This Enchilada Casserole is so, so easy and actually delicious. We prefer it on day 2, as the flavors have had more time to mesh. With 3 kids and working a ton casseroles, which I used to scoff at having too often, have become a pretty big staple. The best parts? The kids love it, pretty sure it's D's favorite meal, and it reheats super well.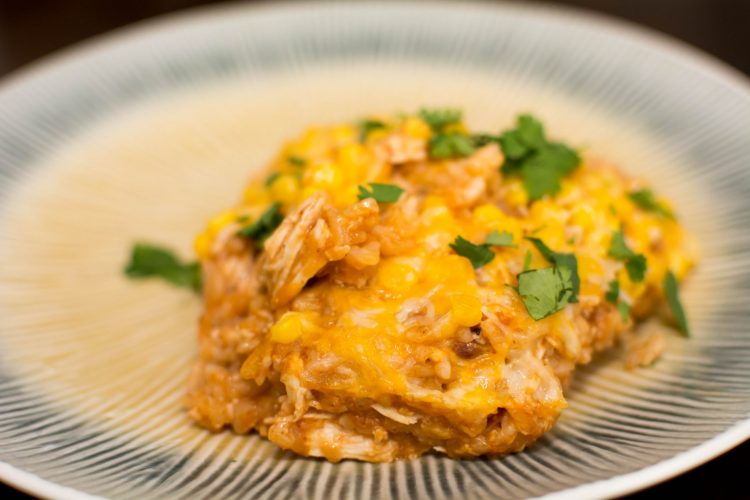 Ingredients
2 cups rice, cooked
2 cups shredded Mexican blend cheese
3 chicken breasts, cooked and shredded
20 oz enchilada sauce
16 oz refried beans
14.5 oz whole kernal corn
1/4 tsp. black pepper
cilantro, for garnish
sour cream, for serving
salsa, for serving
guacamole, for serving
Instructions
1
Preheat the oven to 350 degrees.
2
Cook your rice - set aside.
4
In a large bowl mix the shredded chicken with the enchilada sauce, refried beans, corn and half of the cheese. Add rice and mix it all togethrl.
5
Pour rice mixture into a large casserole dish. Top with the remaining cheese.
6
Bake for about 20 to 30 minutes or until cheese melts and is bubbly. Top with chopped cilantro, and serve with sour cream, salsa, and guacamole if desired
OurKindofWonderful