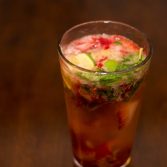 Strawberry Mojito
I love experimenting with new flavors, which is how this strawberry mojito came to be. The flavors are just perfect together, and it's also a great way to use up fruit before it goes bad.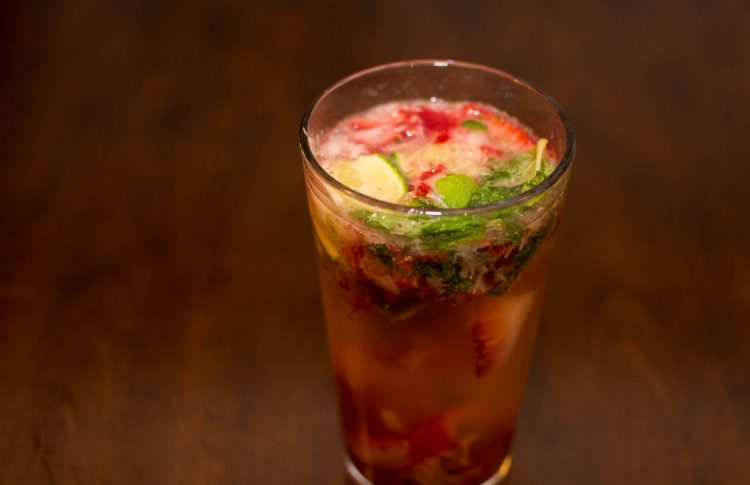 Ingredients
8-10 sprigs of mint leaves (more for a mintier flavor)
4 Tbsp. sugar
1 cup of strawberries, cut into small pieces
2-4 oz rum
2 cups club soda
1 lime, cut into 8ths.
ice, as desired
Instructions
1
Crush up your mint leaves, sugar, and strawberries, reserving a few strawberries to throw in the top of your glass at the end.
2
Add the rum, club soda and ice to your glass and mix.
3
Add in your mint and strawberry mixture, then take your lime wedges and squeeze the juice into your drink, then drop in the lime wedges too.
4
Serve immediately and enjoy!
OurKindofWonderful