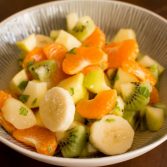 Easy Fruit Salad
Fruit is seriously one of my favorite foods, and so fruit salads are my jam. I've loved that we've been trying more and more different combinations, and even some light "dressings" on them that just give them a whole new pop of flavor. This one is so, so good. I only add the bananas right before I eat it though, as they can get a little soggy and mushy.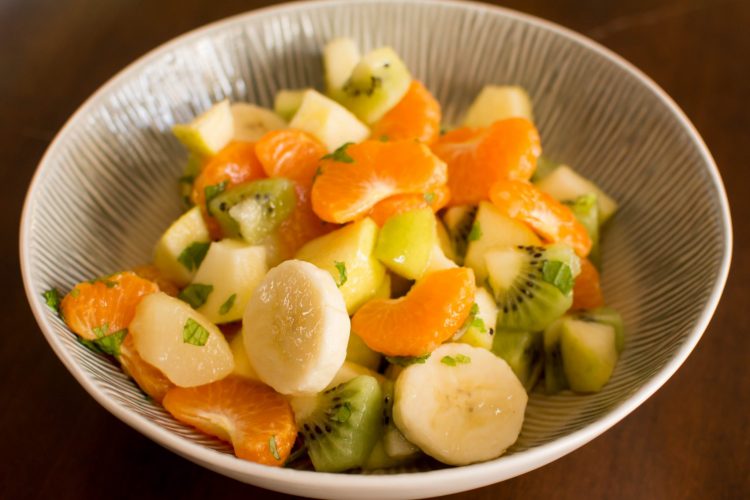 Ingredients
5 kiwi, peeled and sliced into fourths
3 clementines or mandarine oranges, peeled and pulled apart into sections
2 bananas, peeled and sliced into rounds
2 yellow apples, cored and diced
2 Tbsp. finely chopped fresh mint
1 Tbsp. lime juice
1 Tbsp. honey
Instructions
1
Combine the kiwi, oranges, bananas, apples, and mint in a large bowl.
2
In a separate, small bowl, mix together the honey and lime juice. Pour the mixture over the fruit, then toss to combine.
3
Serve immediately, or combine everything but the bananas and refrigerate for up to 2 hours, then add the bananas right before serving.
OurKindofWonderful