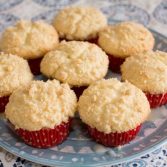 Lemon Crumb Muffins with a Lemon Glaze
K and I are obsessed with lemon lately, and these lemon muffins just hit the spot. They are so easy to make, you'll want to whip these up for every occasion.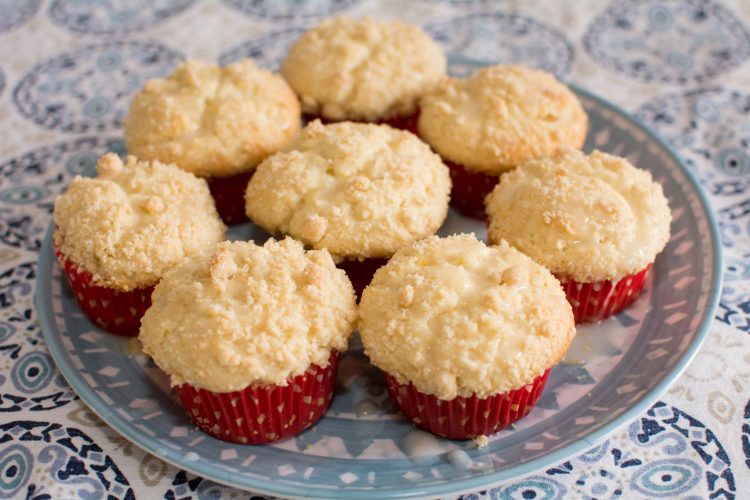 Ingredients
--Topping--
1/4 cup unsalted butter, melted
3/4 cup flour
2 Tbsp. sugar
2 Tbsp. light brown sugar
--Batter--
1/4 cup unsalted butter, softened
1/2 cup sugar
1 large egg
1/2 tsp. vanilla extract
zest of 1 lemon
2 Tbsp. lemon juice
1 1/2 tsp. baking powder
1 cup flour
1/2 cup sour cream
--Glaze--
6 Tbsp. powdered sugar
1 Tbsp. lemon juice
Instructions
1
Preheat the oven to 350 degrees and line your muffin tins.
2
Make the crumb topping. Using a medium bowl whisk together the dry ingredients; set aside. In another bowl melt the butter, then slowly add the dry ingredients to the melted butter. Use a fork or pasty blender to blend together until pea sized pieces remain. Set aside.
3
In a large bowl cream together the butter and sugar until the mixture is light and fluffy. Add int he egg, mixing until combined fully, then add in the vanilla, lemon zest, and lemon juice. Continue to mix until fully incorporated. Add in the baking powder and flour, then add in the sour cream, mixing until no white streaks remain. Pour the batter evenly in the muffin tin.
4
Sprinkle a generous portion of crumb topping on the top of each muffin.
5
Bake for 18-20 minutes, then let cool in the pan for 5-10 minutes. Use a wire rack to cool completely.
6
Once the muffins have fully cooled prepare the glaze. In a small bowl whisk the powdered sugar and lemon juice together. Using a small spoon drizzle the glaze over the muffins.
OurKindofWonderful