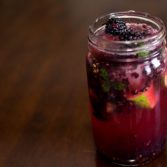 Blackberry Mojito
Mojitos are one of my favorites drinks. I normally do not enjoy mint, so it's weird that this drink is a favorite, but seriously, it's delicious, and so easy to make. I've made so many different versions of this, but a blackberry mojito is definitely a must try!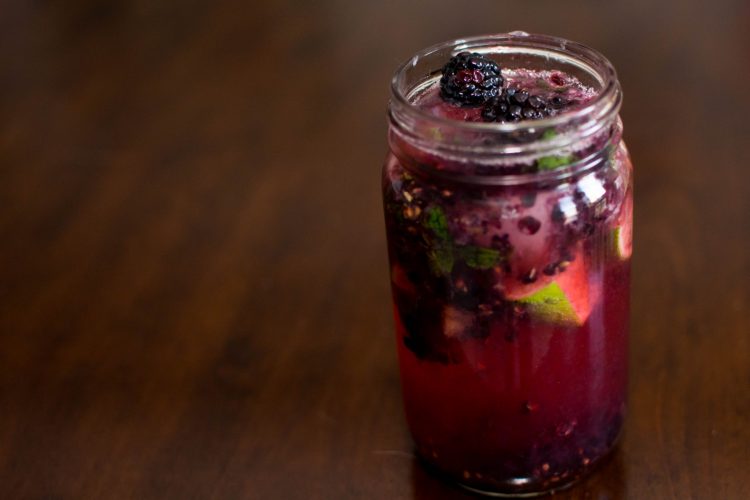 Ingredients
8-10 sprigs of mint leaves (more for a mintier flavor)
4 Tbsp. sugar
2-4 oz rum
2 cups club soda
1/4 - 1/2 cup lime juice
16-20 blackberries
ice, as desired
1 lime, cut into 8ths
Instructions
1
Crush up your mint leaves, sugar, and blackberries, reserving a few berries to throw in the top of your glass at the end.
2
Add the rum, club soda, lime juice, and ice to your glass and mix.
3
Add in your mint and blackberry mixture, then take your lime wedges and squeeze the juice into your drink, then drop in the lime wedges too.
4
Serve immediately. Enjoy!
OurKindofWonderful