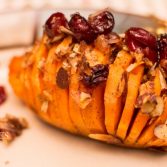 Cranberry and Apple Stuffed Sweet Potatoes
We definitely love our sweet potatoes, but this is, so far, hands down our favorite way to have them! It is just sweet, and just tart enough, and when cooked correctly the potatoes are softening, on the brink of being too soft, but not quite there. They are delicious enough that you won't want to stop at just one.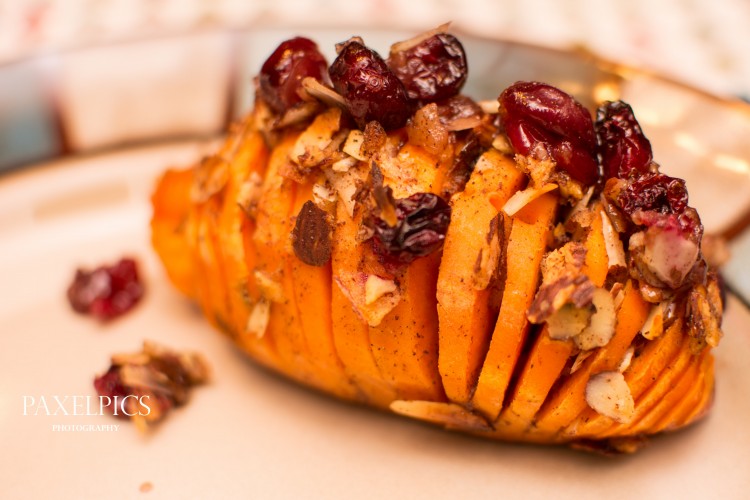 Ingredients
2 sweet potatoes
2 Tbsp. butter
2-3 Tbsp. honey
2 Tbsp. pure maple syrup
1/4 cup slivered almonds
1/4 cup fresh cranberries
1/4 cup peeled and diced apple
1/2 tsp. cinnamon
olive oil
Instructions
1
Preheat oven to 400 degrees.
2
Wash and peel your sweet potatoes. You'll want to leave the peel on the very bottom, so you're really only peeling about 3/4 of the potato.
3
Lay wooden spoons, or something equivalent, on either side of the sweet potato, then slice the sweet potato as thinly as you can, being careful not to go all the way to the bottom, and leaving the bottom peel in tack.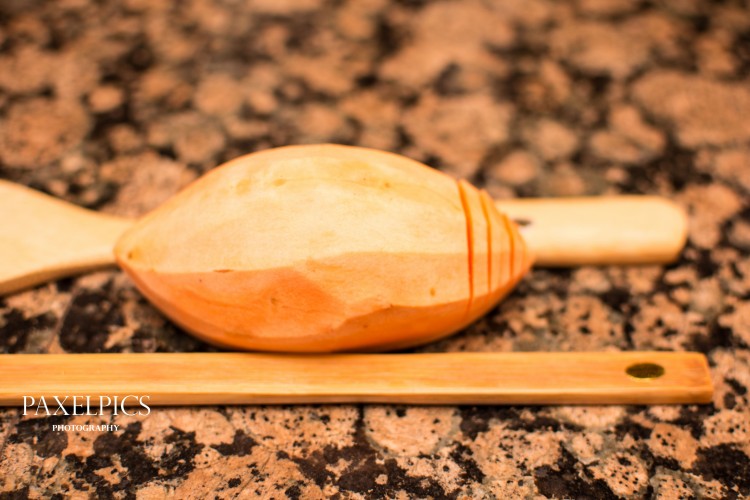 4
Spritz your sweet potatoes with the grape seed oil or olive oil.
5
In a small bowl, mix the rest of the ingredients together until they've all been thoroughly coated.
6
Using a small spoon, and your hands, push the mixture between the sweet potato layers you just cut. Not very much will fit, and that's ok. You'll pile the rest on top.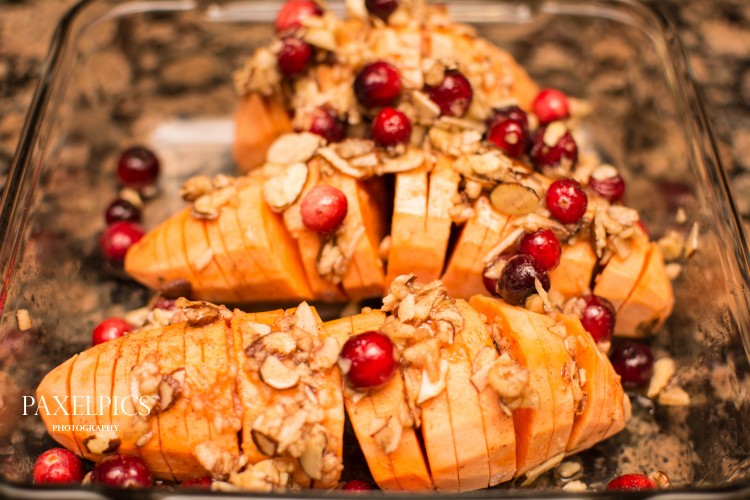 7
Put in a baking dish, covering with tin foil, and bake for 40 minutes.
8
Remove the tin foil and bake for another 20 minutes, or until your sweet potatoes are fork tender.
9
Let cool for a few minutes, then enjoy!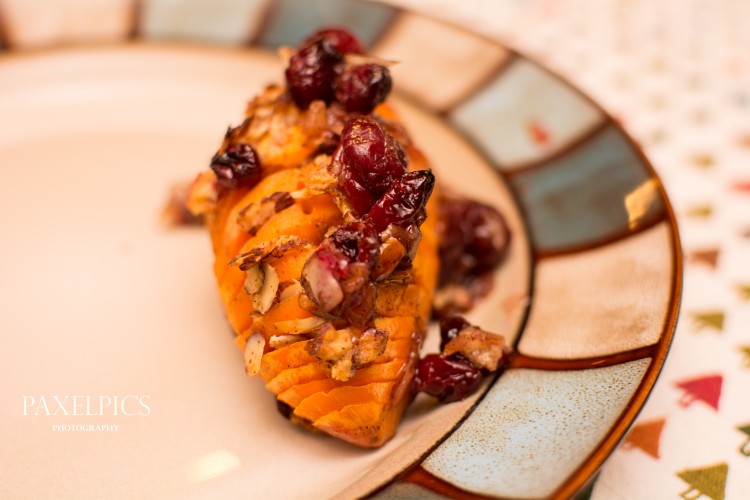 OurKindofWonderful