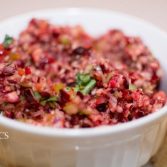 Cranberry Apple Salsa
I am not a big salsa fan. In fact, if I ever try it I just dip my chip in the salsa, to get some juice on it, and won't eat any chunks, but this salsa I devoured. Well, K (the husband), my dad, and I devoured it. It's not spicy, but so full of flavor that the lack of a kick isn't even an issue. It also makes a great holiday gift, as all of the colors look amazing in a mason jar.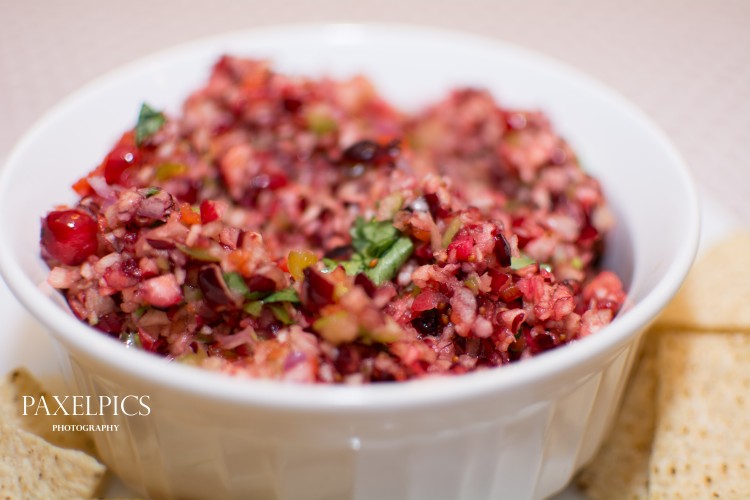 Ingredients
1 bag of cranberries
1 granny smith apple
1/8 medium red onion
1/2 large red pepper
1/4 large green pepper
2 Tbsp. jalapeno
3 Tbsp. chopped cilantro
1/2 cup sugar
1 tsp. lemon juice
1/3 cup apple juice
Instructions
1
Chop the apple, red onion, peppers, and jalapeno into large pieces, and put in a food processor.
2
Add the bag of cranberries, and use the food processor to chop, then mix to combine.
3
Empty the food processor mixture into a bowl, and add the sugar, lemon juice, apple juice, and cilantro. Stir together.
OurKindofWonderful