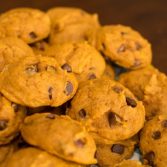 Pumpkin Chocolate Cookies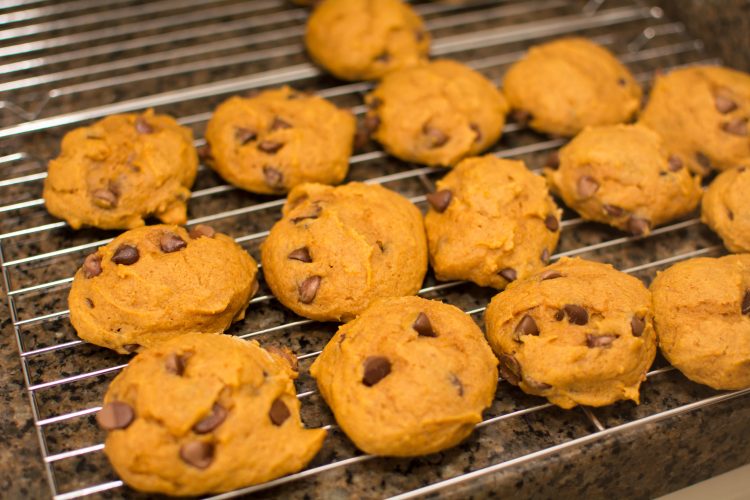 I've been looking for a great Pumpkin Chocolate Chip Cookie recipe for about two years – not even kidding. I've tried recipe after recipe, just to throw them away in disappointment. But you guys, I FINALLY found the PERFECT one. These are the very best Pumpkin Chocolate Chip Cookies I have ever, ever had. These are amazing, so easy to make, and are just perfection. They will most certainly ruin any healthy eating you have going on, so you've been forewarned.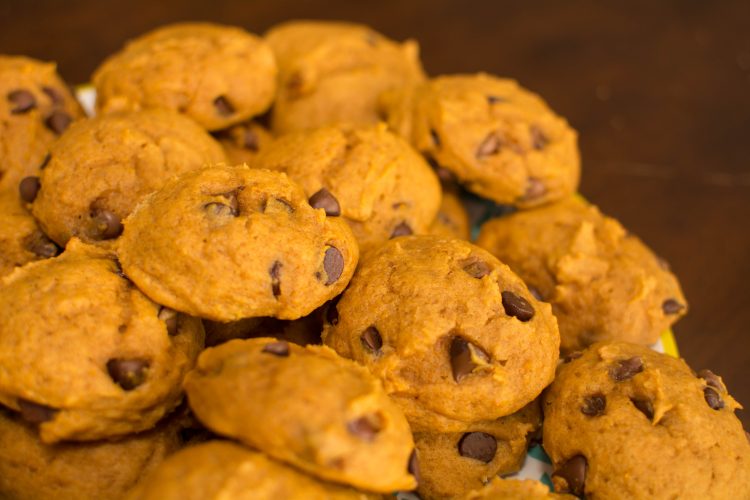 Ingredients
2 cups all-purpose flour
2 tsp baking powder
3/4 tsp baking soda
1 1/2 tsp ground cinnamon
1/2 tsp ground ginger
1/4 tsp ground nutmeg
1/8 tsp ground cloves
1/2 tsp salt
1/2 cup granulated sugar
1/2 cup packed light-brown sugar
1/2 cup vegetable oil
1 large egg
1 tsp vanilla extract
1 cup canned pumpkin puree
1 - 1 1/2 cup milk chocolate chips
Instructions
1
Preheat oven to 350 degrees.
2
In a mixing bowl, whisk together flour, baking powder, baking soda, cinnamon, nutmeg, ginger and salt, set aside.
3
Grab another bowl and mix together the granulated sugar, brown sugar and vegetable oil until combined. Mix in egg and vanilla then blend in pumpkin puree. Slowly add in flour mixture and mix just until combined, then fold in the chocolate chips. Drop dough 2 Tbsp at a time onto baking sheets that you've greased well, placing them about 2 inches apart.
4
Bake in preheated oven about 12-13 minutes until cookies are nearly set. Allow to cool several minutes before transferring to a wire rack to cool.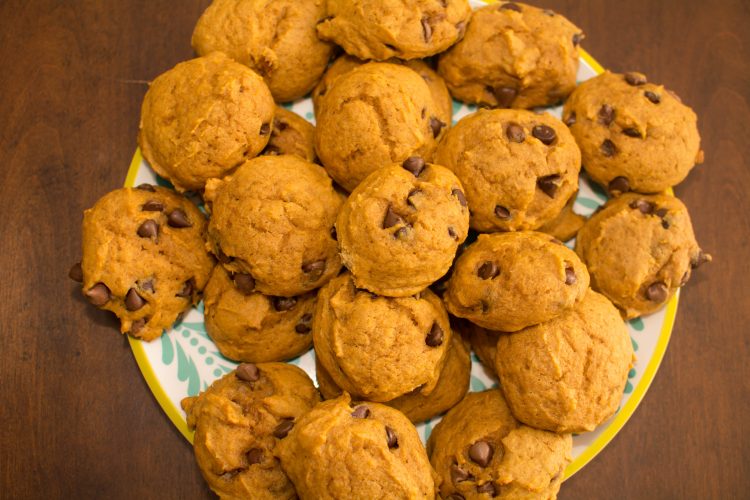 OurKindofWonderful