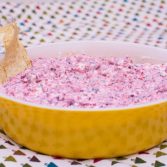 Spicy Cranberry Cream Cheese Dip
Each year, from November to December we go on this fresh cranberry craze. This year was no different, and we made this dip, again. As always, a huge hit, so I figured it was a recipe worth sharing. Careful, it's addicting.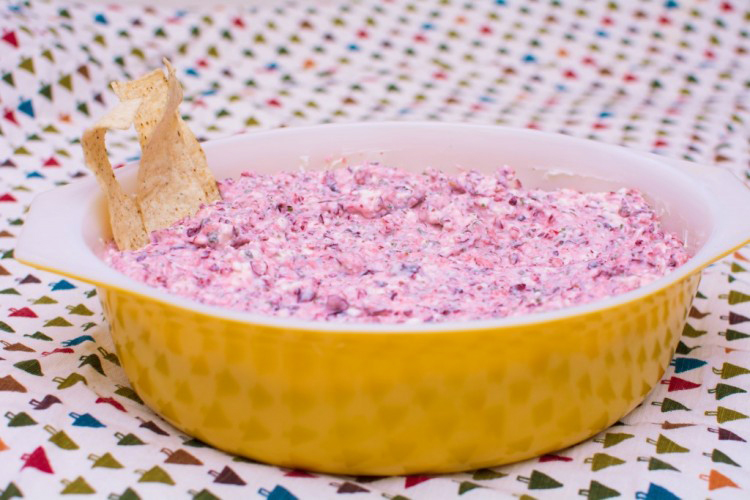 Ingredients
12 oz fresh cranberries
1/4 cup fresh cilantro
1+ Tbsp red pepper flakes, or to taste
1 cup sugar
1/2 tsp. cumin
2 Tbsp. lemon juice
1/8 tsp. salt
1 (8 oz) pkg. cream cheese, softened
crackers or tortilla chips for serving
Instructions
1
Pulse cranberries in a food processor or blender until coarsely chopped. (We use a Ninja chopper – best investment ever!) Add the cilantro, red pepper flakes, sugar, cumin, lemon juice, and salt and pulse until everything is well combined and chopped. Let sit for 1 hour.
2
Using a mixer, mix the cream cheese, to soften, then add the cranberry mixture, and mix thoroughly. Pour into a serving bowl and enjoy! Keep refrigerated, and serve with crackers or tortilla chips.
OurKindofWonderful