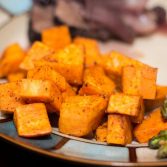 Spicy Roasted Sweet Potatoes
We are definitely on a sweet potato kick, and to be honest, I don't see that changing anytime soon. There are so many amazing recipes, and we are loving the addition they make to dinner each night! So far, this is probably hands down my favorite sweet potato recipe E-V-E-R.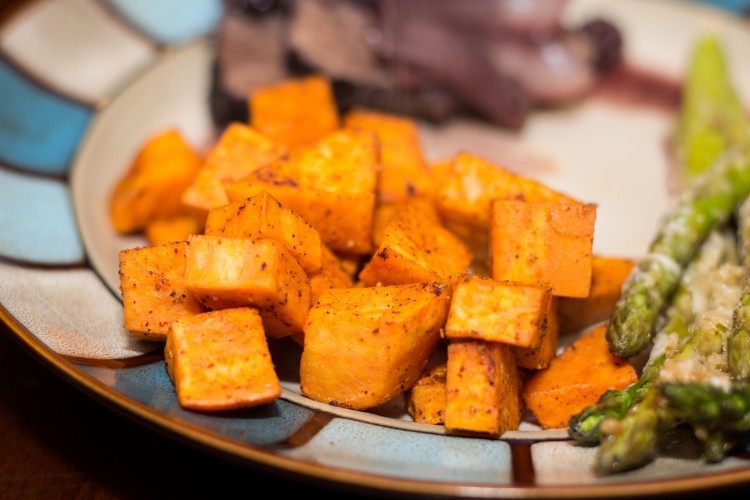 Ingredients
2 Medium Sweet Potatoes, Peeled and Cubed
2+ Tbsp. Olive Oil
1+ tsp Chili Powder
1/2+ tsp Garlic Powder
1/2+ tsp Cayenne Pepper
1/2 tsp Salt
Instructions
1
Put your cut sweet potatoes in a bowl, add the olive oil and stir to mix, then transfer to a 9x13 baking dish.
2
Sprinkle your sweet potatoes with the chili powder, garlic powder, cayenne pepper, and salt, then mix with a wooden spoon, and sprinkle once more.
3
Bake at 400 degrees for 20-25 minutes, or until fork tender. Halfway through baking stir the sweet potatoes.
OurKindofWonderful