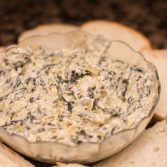 Spinach Artichoke Dip
K (the husband) is a lover of all things artichoke, so I whipped up this tasty artichoke dip for him one day after work, and it was a complete success! It is insanely easy, and beyond delicious. We served it with toasted slices of french toast, and it was perfect.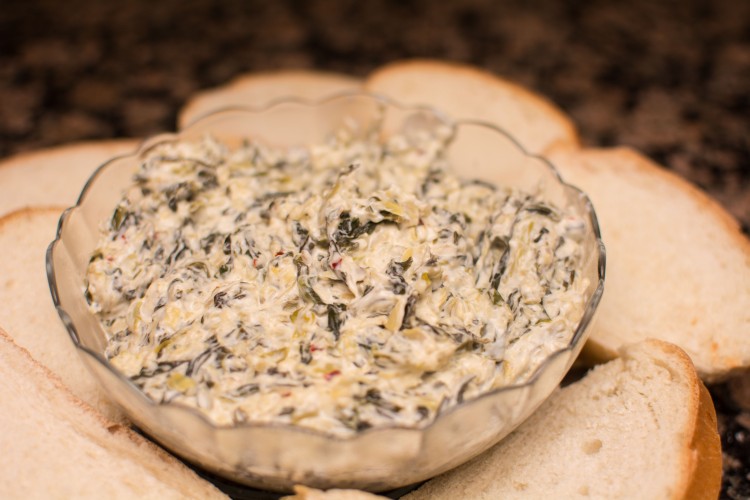 Ingredients
1 cup thawed, chopped frozen spinach
11/2 cups thawed, chopped frozen artichoke hearts
6 ounces cream cheese
1/4 cup sour cream
1/4 cup mayonnaise
1/3 cup grated Parmesan
1/2 teaspoon red pepper flakes
1/4 teaspoon salt
1/4 teaspoon garlic powder
1/4-1/2 tsp crushed red peppers, for spice
Bread or Crackers for serving
Instructions
1
Boil spinach and artichokes in 1 cup of water until tender and drain. Discard liquid. Heat cream cheese in microwave for 1 minute or until hot and soft. Stir in rest of ingredients and serve hot.
OurKindofWonderful