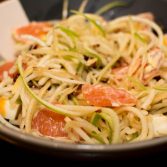 Spiralized Apple Salad
Salads are something we are constantly trying to incorporate into our meals more, but that we fail at. I'll buy spinach or lettuce, and it will go bad before we get to using it. Then, this spiralized apple salad happened, and it's amazing! Plus, apples stay fresh so much longer, I loved the bit of crunch in there, and it was just perfect! We've had it numerous times already, and I'm so excited to experiment with different toppings and such. Expect many more spiralized salads to come your way.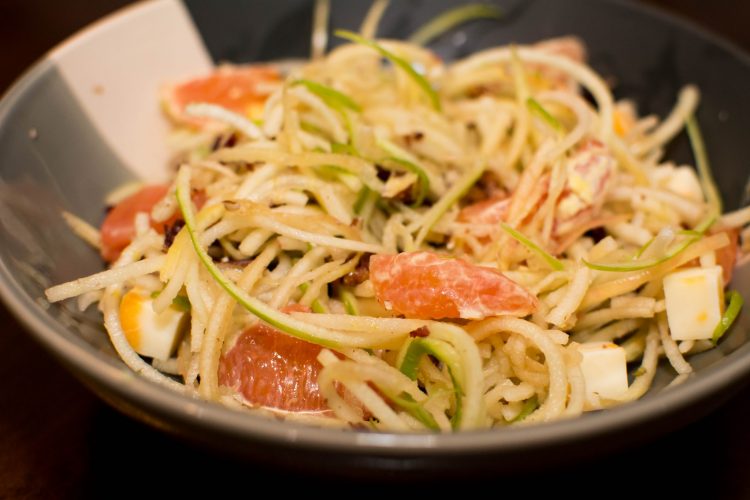 Ingredients
1 large red apple (honey crisp, pink lady, etc)
1 large granny smith apple
1 large orange, peeled and pieces separated
2 oz cheese of your choice, cut into 1/4 inch cubes
1/3 cup pecans
1/4 cup dried cranberries, chopped
1 Tbsp. sunflower seeds
1 tsp. chia seeds
Dressing, if desired
Instructions
1
Spiralize all of the apples, you should have about 6 cups when you're done.
2
Add all of the salad ingredients to a large bowl, mix to combine.
3
Top with a dressing of your choice, or just squeeze some orange juice on top
OurKindofWonderful