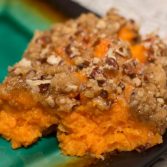 Sweet Potato Casserole

I've tried other Sweet Potato Casseroles, the one with marshmallows on top, some healthier versions of this one, etc, and this one is still, hands down, my favorite. We had this for every Thanksgiving growing up, and I looked forward to it each year. Thanksgiving isn't really my thing, food wise, as I don't like Turkey, or stuffing, etc, but this casserole makes it worth it.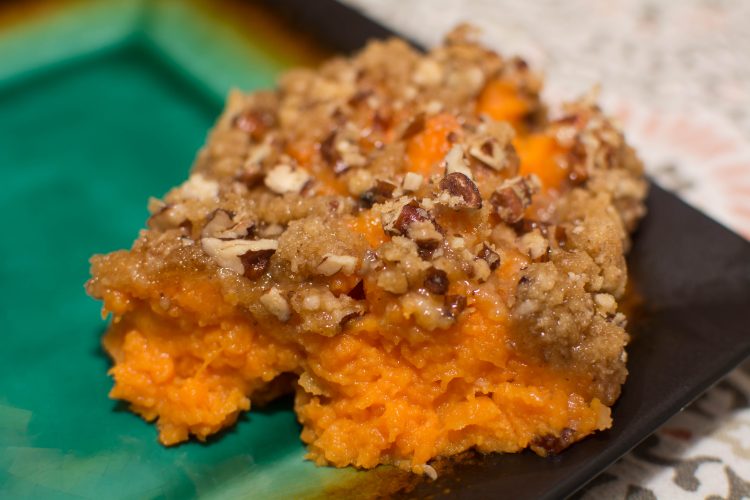 Ingredients
3-4 cups cooked and mashed yams (4-5 yams)
1 cup sugar
1/4 cup melted butter
2 eggs, well beaten
1 tsp. vanilla
1/3 cup evaporated milk
--Topping--
1 cup brown sugar
1/2 cup flour
5 Tbsp. melted butter
1 cup pecans
Instructions
1
Preheat oven to 350 degrees.
2
Mix all casserole ingredients together and put into a 9"x13" pan.
3
For the topping, combine ingredients and sprinkle over yam mixture. Bake at 350 degrees for 30-40 minutes.
OurKindofWonderful