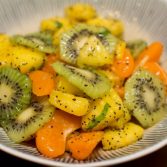 Winter Fruit Salad
This fruit salad has quickly become a staple in our house, and we are obsessed with it. You could add banana slices, pomegranate arils, or even grapes and they would all go perfectly with this salad and dressing. Seriously, this salad is amazing, and you definitely want to try it.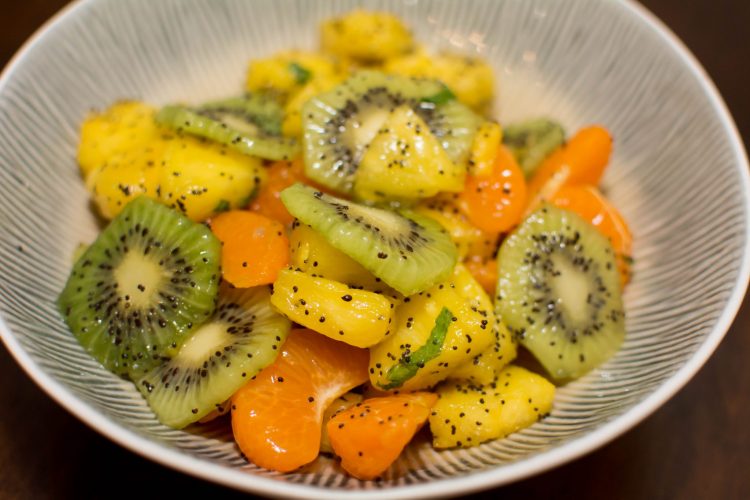 Ingredients
3 cups of cubed pineapple
1 1/2 cup of peeled, quarterd and sliced kiwis
2 cups of mandarin oranges or clementines, divided into sections
3 Tbsp. lemon or lime juice
3 Tbsp. honey
1 Tbsp. poppy seeds
fresh mint leaves, for garnish
Instructions
1
Place all of your fruit in a bowl.
2
In a small bowl whisk together the lemon juice, honey, and poppy seeds.
3
Pour the dressing over the fruit and toss gently to coat.
4
Garnish with mint leaves.
OurKindofWonderful