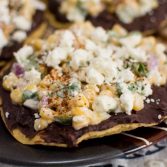 Street Corn Tostadas
This is a recipe I almost didn't even try – I put it on our meal plan but kept putting it off. Then, when we finally did try it I tweaked it a bit, like I tend to do, and we absolutely loved it! We've had this for a few nights now, and have decided it's going to be a new go to on nights we don't want to cook, and that we always need to have the ingredients on hand. If you prefer a lot of topping then double your recipe. You can also pair it with some salsa, guacamole, you name it!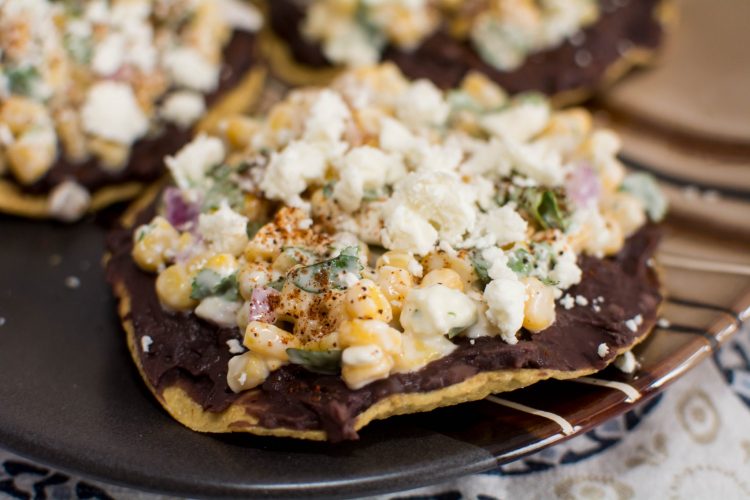 Ingredients
1 can (15oz) whole kernel corn, drained.
1/4 cup mayonnaise or plain greek yogurt
1/4 cup finely chopped red onion
1/3 cup chopped cilantro
juice of half a lime
2 Tbsp. Feta cheese, plus additional for topping
1 can (15 oz) refried black beans
8 corn tostadas
chili powder, for topping
Instructions
1
Grab a large bowl, combine your corn, mayo or yogurt, red onion, cilantro, lime juice, and feta cheese. Stir until it's all mixed well. Set aside.
2
Heat up the refried beans on the stove, or in the microwave.
3
To assemble, spread refried beans on top of each tostada then top with a couple scoops of the corn mixture. Sprinkle with some crumbled feta cheese and a dash of chili powder. Enjoy!
OurKindofWonderful